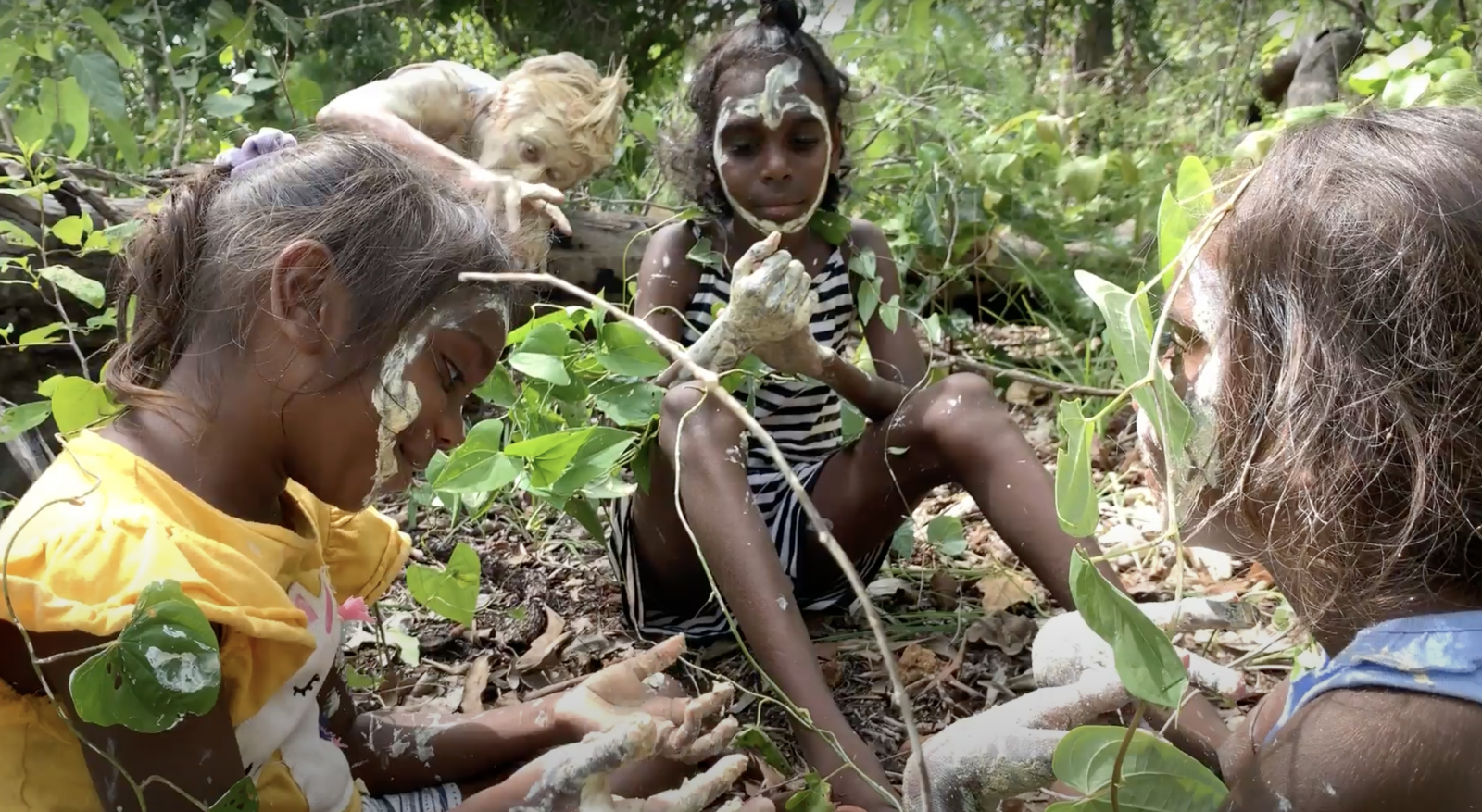 POWER NIGHTS: Being Mothers
Revital Cohen & Tuur Van Balen, Cooking Sections, Karrabing Film Collective, Isabel Lewis & Sissel Tolaas, Tabita Rezaire and Himali Singh Soin
Curated by Lucia Pietroiusti
22 October 2021 – July 2022
Public opening: Friday 22 October 2021, 18:00 — 22:00
Performance by Himali Singh Soin: 19:30
Please join us on 22 October 2021 to experience the first unveiling of works by Karrabing Film Collective and Himali Singh Soin, a wonderful programme of installation, moving image and performance.
There are fertile soils, and fertilised ones. More-than-human emergences and resistances. Capricious goddesses and then just boundless, vibrant love. Being Mothers is a cumulative exhibition bringing together artistic interventions and research processes that reflect on environmental care, repair and endurance in a more-than-human context. Being Mothers will feature installations, offerings, performances and film works by Revital Cohen & Tuur Van Balen, Cooking Sections, Karrabing Film Collective, Isabel Lewis & Sissel Tolaas, Tabita Rezaire and Himali Singh Soin.

For 2021, E-WERK has invited Lucia Pietroiusti (Founder and Curator of General Ecology at Serpentine, London; Shanghai Biennale co-curator, 2021 and Curator of Sun & Sea, the Lithuanian Pavilion at the 58th Venice Biennale) to curate POWER NIGHTS. For the first time the programme will extend as a long term, cumulative exhibition programme in an effort to champion new exhibition formats focused on sustainable deceleration. Beginning in October 2021, POWER NIGHTS will take the form of an immersive installation programme across the spaces of E-WERK's campus, propagating new forms over a 9 month period with workshops, events and happenings and culminating in an evening of live events in May 2022.

POWER NIGHTS: Being Mothers, 2021 is made possible with the kind support of NEUSTART #TakePlace, UBS, E.ON Stiftung and the Mittelbrandenburgische Sparkasse.