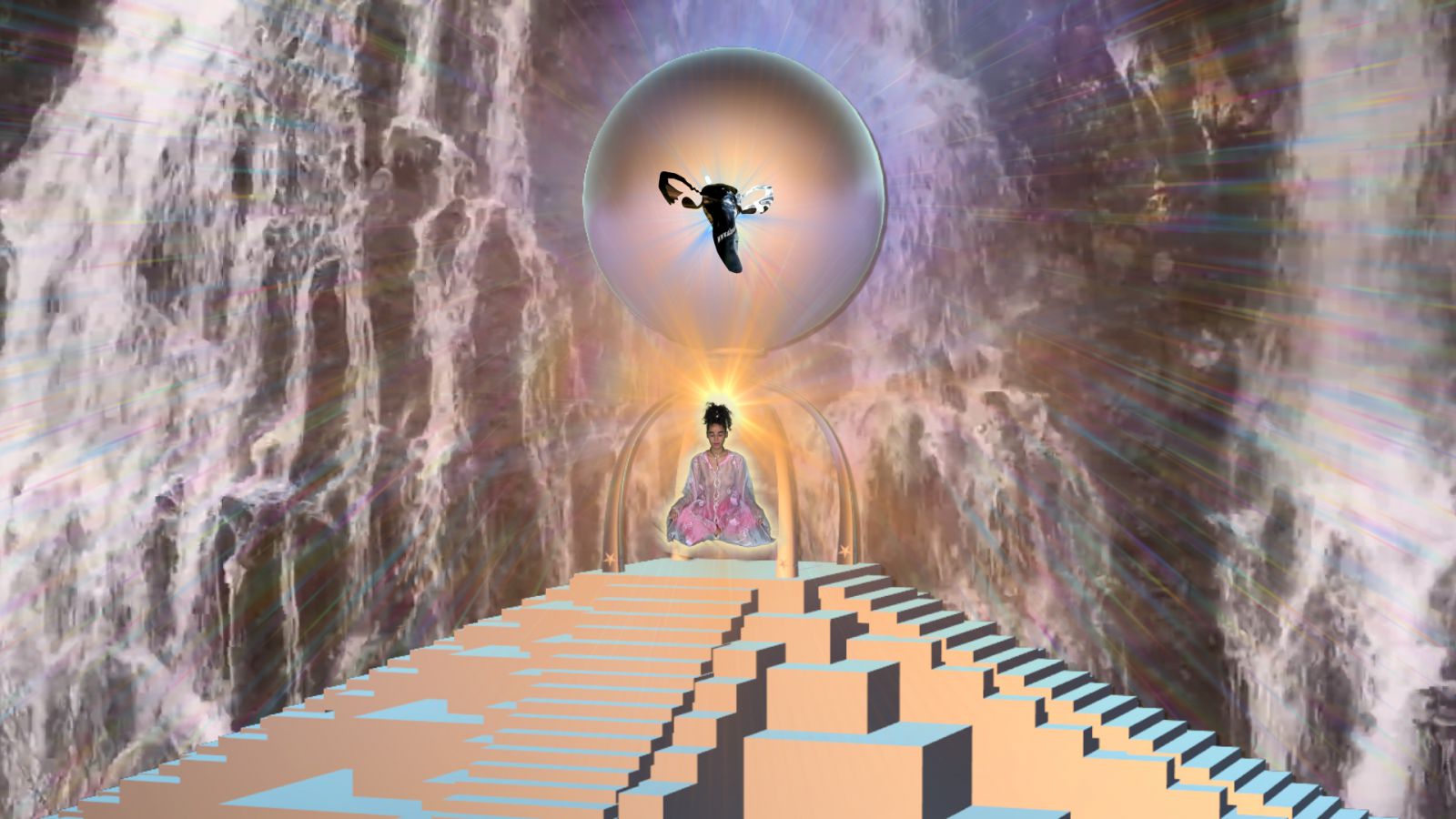 Tabita Rezaire, Womb Wisdom, 2021
For POWER NIGHTS, Tabita Rezaire will create an immersive video experience that unearths the wisdom of birth, in E-WERK's outdoor performance space, FLUXDOME. Her own path as a doula plays a strong part and is a long-held desire to follow in the footsteps of her grandmother and great grandmothers who were both midwives. Her work for POWER NIGHTS will culminate in a participatory performance that offers the opportunity to reconnect with our creative essence through the healing power of sound.
About Tabita Rezaire
Tabita Rezaire has shown her work internationally – Centre Pompidou, Paris; Serpentine London; MoMa NY; New Museum NY; MASP, Sao Paulo; Gropius Bau Berlin; MMOMA Moscow, Museum of Contemporary Art Chicago; ICA London; V&A London; National Gallery Denmark; The Broad LA; MoCADA NY; Tate Modern London; Museum of Modern Art Paris – and contributed to several Biennales such as the Guangzhou Triennial, Athens Biennale, Kochi Biennale (2018); Performa (2017); and Berlin Biennale (2016).