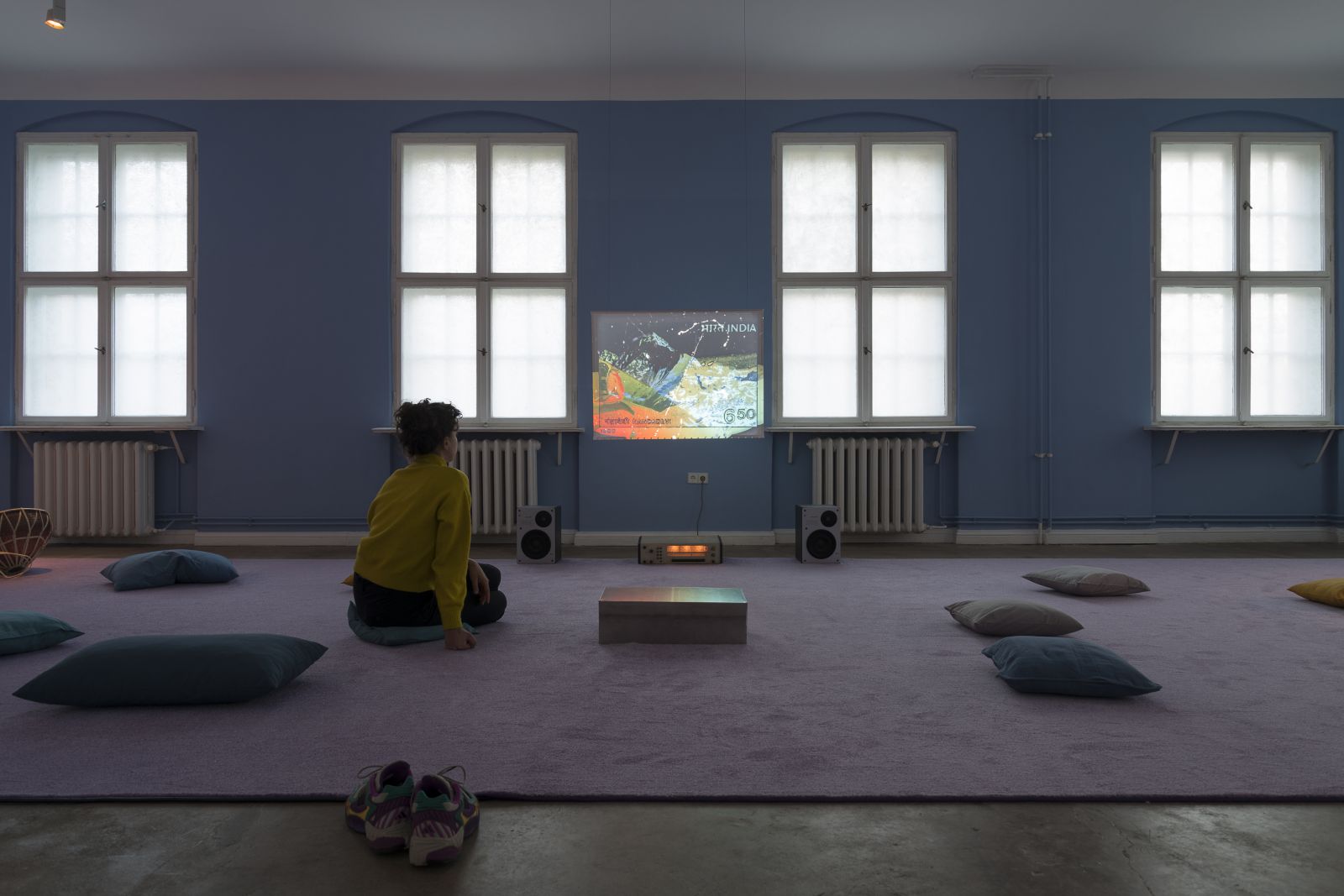 Himali Singh Soin, Static Range, 2020–in progress
Static Range is a multi-disciplinary and multi-limbed project using a real-life spy-story in the Indian Himalayas as a canvas for speculations and reflections about nuclear culture, porosity, leakages, toxicity and love, spiritual-scientific entanglements, environmental catastrophe and post-nation states. This series of transmissions that make up Static Range, include an animated stamp, letters, music, embroidery, healing, planting and a performance installation. The exhibition also includes a soundscape by David Soin Tappeser, embroidery by Jordan Nasser, as well as a healing by Briana, Founder of Alwysb Healing, a reading by Pallavi Paul and an intervention by electronic artist L. Zylberberg presented over the course of the exhibition.
About Himali Singh Soin
Himali Singh Soin is a writer and artist based between London and Delhi. She uses metaphors from outer space and the natural environment to construct imaginary cosmologies of interferences, entanglements, deep voids, debris, delays, alienation, distance and intimacy. In doing this, she thinks through ecological loss, and the loss of home, seeking shelter somewhere in the radicality of love. Her speculations are performed in audio-visual, immersive environments. Her art has been shown at Khoj, Delhi, Serpentine Galleries, London, Anchorage Museum and the Shanghai Biennale 2021. Soin is currently writer-in-residence at the Whitechapel Gallery, London, and received the Frieze Artist Award 2019. She is part of the curatorial team of Momenta Biennale 2021 in Montréal.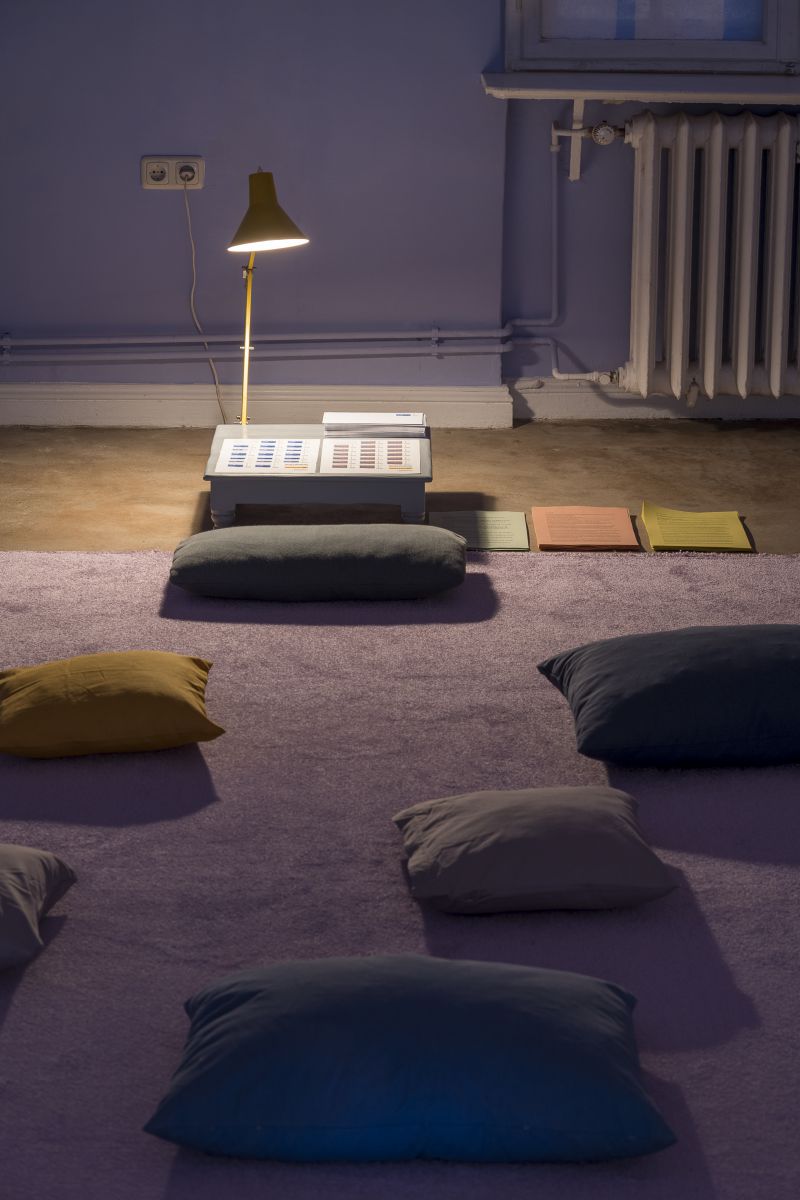 Credits
Static Range is realised with support of Serpentine Galleries, Prince Claus Fund, E-WERK, HKW and WePresent.
Cast of collaborators
David Soin Tappeser (music), Mandip Singh Soin (imagery and gardening), Jordan Nasser (textile), Ele Carpenter (nuclear culture advice), Jahnavi Phalkey (nuclear anthropology advice), Rachel Harris (ethnomusicology advice), Viveka Chauhan (healer), Anita Singh Soin (skill sharing with women weavers), Sudama Lal Tamta (drum maker), Suresh Bisht (on-site coordinator), Tiziana Mangiaratti (animation assistance), MJ Harding (recording), Ravi Aggarwal
Translations
Hindi: Shveta Sarda, German: Ulrike Almut Sandig, Hebrew: Shahar Kramer, Arabic: Muna Abu Baker