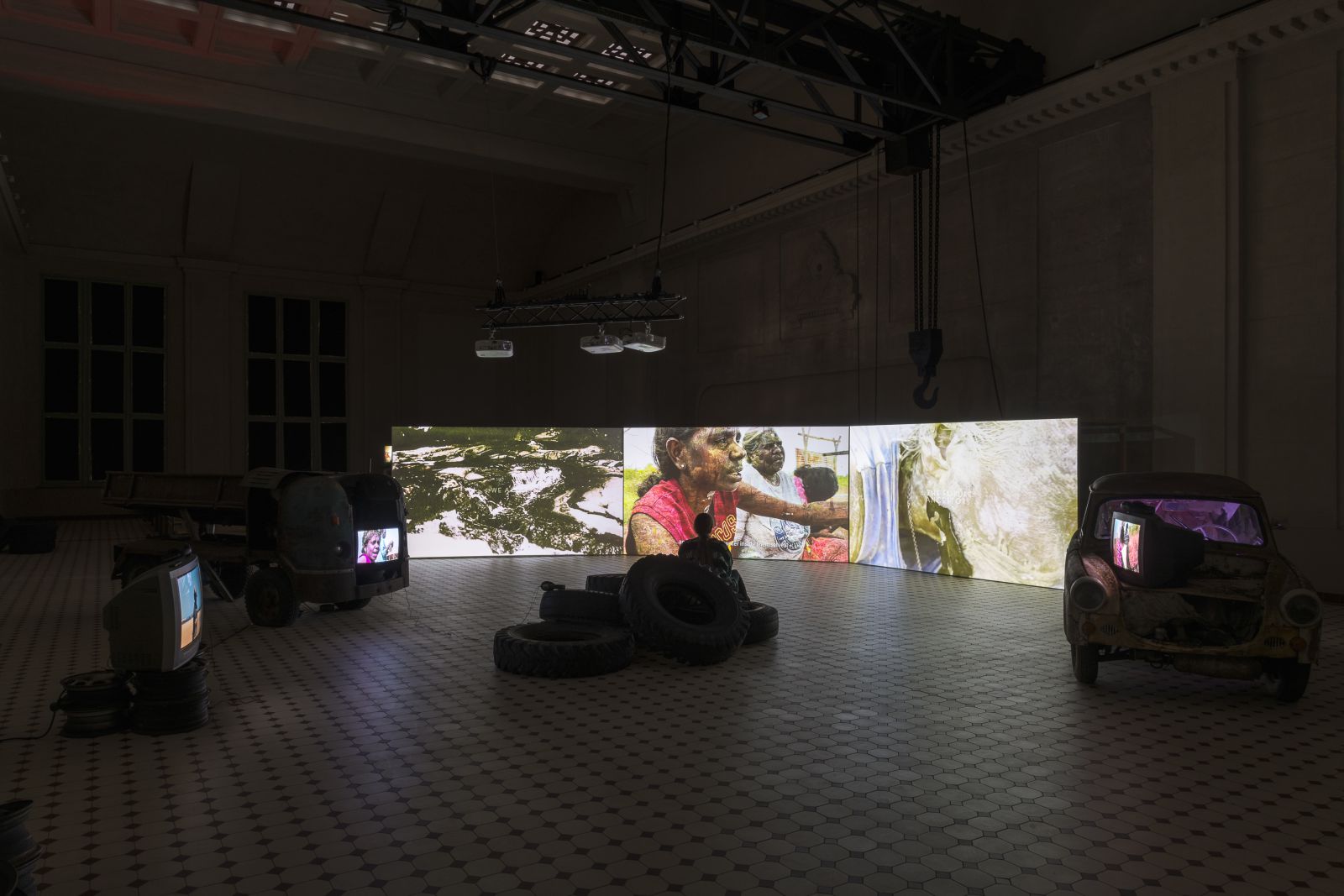 Karrabing Film Collective, The Family (A Zombie Movie), 2021
The Family (A Zombie Movie) opens with future ancestors digging yams and their children playing...but then turn to their elders and ask, "where did we come from?" One kid howls in the background, pretending to be a dingo. A zombie emerges slowly from behind a log, its skin crusted with an oozing white substance, extending a clawed arm toward the children; when they notice, the figure quickly recoils. The children laugh and continue to play, before following the creature to its lair of rusted cars, plastic debris and tarnished woodland. By the end of the film, they've killed the monster. What opened as a fairly innocent scene has turned into a commentary on the toxic dangers of unbridled Western consumption.
About Karrabing Film Collective
Karrabing Film Collective (est. 2013) is an award-winning group of filmmakers and artists, most of whom are Indigenous to the lands and coasts along northwestern Australia. Composed of some thirty extended family members, they approach filmmaking as a mode of self-organization and a means of investigating contemporary social conditions of inequality. Through the collective's inventive artistic language, their work challenges historical and contemporary structures of settler power. The films represent their lives and through the process create bonds with their land while intervening in global images of Indigeneity. In the Emmiyengal Indigenous language Karrabing means 'tide out'. It refers to a time of coming together, as well as to the coastline that connects the Karrabing Film Collective as an extended family group across social lines.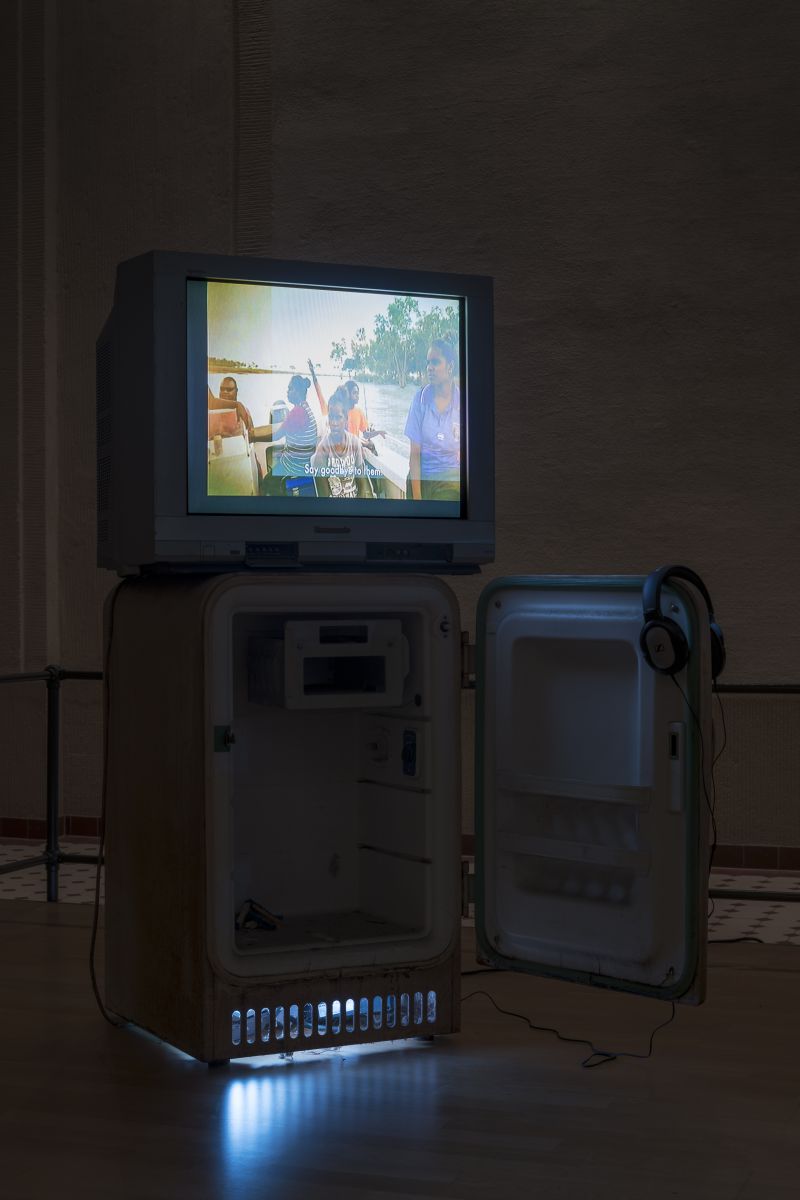 Selected Exhibitions
Their films and installations have been exhibited at Contour Biennale, Mechelen, Belgium; Berlinale Forum Expanded; Hallucinations, documenta 14, Athens; Sydney Biennale; vdrome.org; e-flux supercommunity at the Venice Biennale; Doc's Kingdom, Lisbon; and Wexner Center for the Arts, Columbus, Ohio, among others.
Credits
The Family is a co-commission by: Serpentine Galleries, London for Back to Earth, Palais de Tokyo for Reclaim the Earth and E-WERK Luckenwalde for POWER NIGHTS. With the support and collaboration of Indigenous Language and Art Program, Department of the Arts, Australia and Aboriginal Areas Protection Authority, Darwin, Australia. Additional thanks to Madre, Napoli.