the sustainable institution
In partnership with LUMA Arles and Rupert Vilnius, centre for art, residencies and education. Co-funded by The European Union.
October 2022 - November 2024
The programme is a call to action to innovate new sustainable approaches and stimulate human, economic and ecological change to the cultural landscape.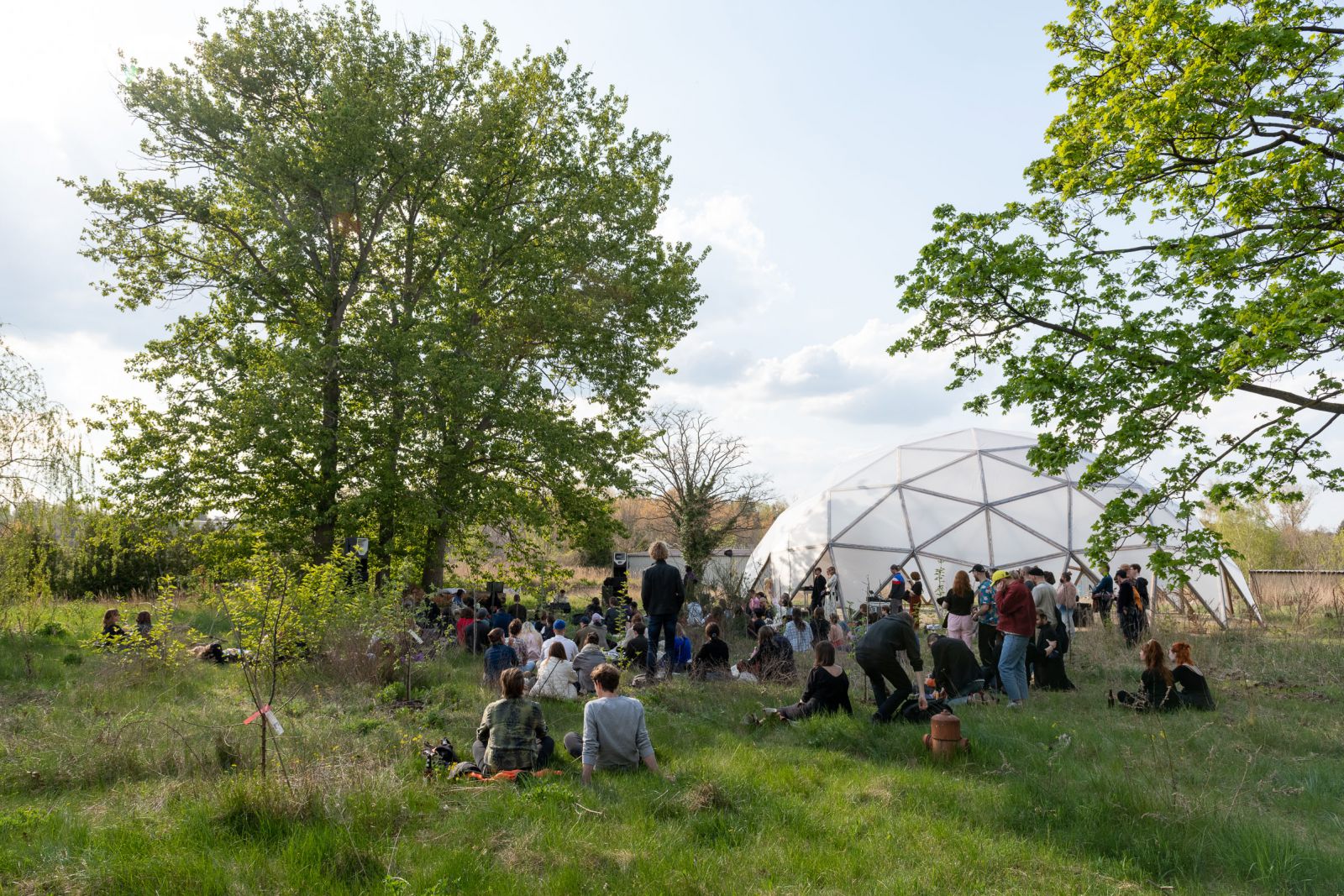 E-WERK's FLUXDOME, performance by Himali Singh Soin for POWER NIGHTS, 2022. Courtesy of Stefan Korte.
Symposium Programme
April–July 2023
the sustainable institution symposium programme focuses on change from an economic, humanitarian and ecological perspective.
The symposiums will bring together international artists, curators, space sociologists, political geographers, economists, architectural scientists, anthropologists, political geographers, conservators and design studios to collaboratively create positive sustainable transformation and tangible solutions for the cultural sector. Speakers include Anthropologist Elizabeth Povinelli, Artist Pan Daijing, Author and Critic, Hettie Judah and Political Geographer Sinthujan Varatharajan.
Burn Out
E-WERK Luckenwalde
1–2 July 2023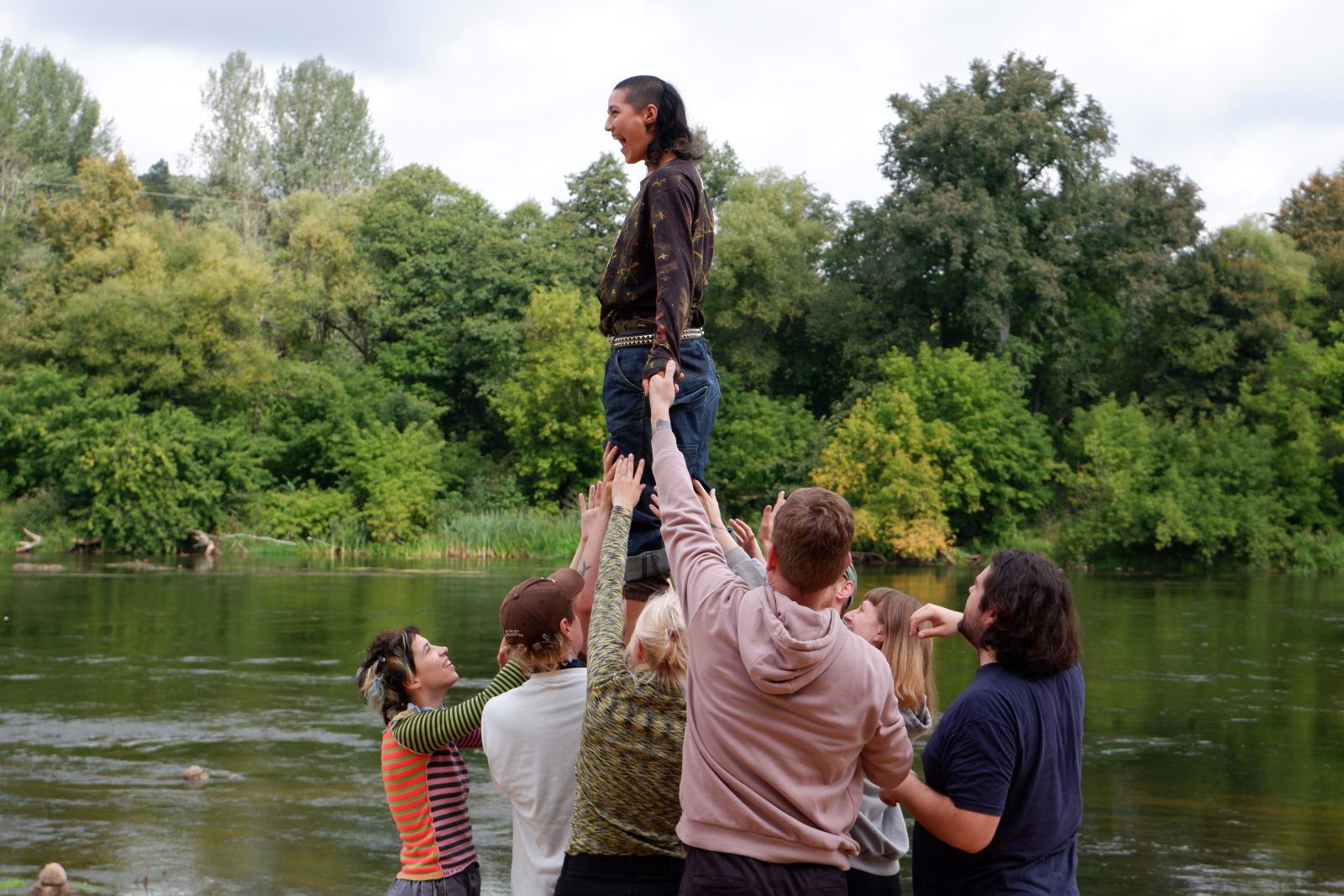 Rupert's Alternative Education Programme, Workshop with Bones Tan Jones, 2022
Residency Programme
Open Call: 22 March–2 June 2023
the sustainable institution residency is an opportunity for artists to produce new material solutions in the fight against climate change.
Three artists have been selected to develop a new prototype for sustainable exhibition making with an artist fee, travel budget and production grant of 20.000 EUR. Each artist will be mentored by the jury over a six month research and development period, with a studio at their respective institution between March–April 2024.
Confirmed jury includes: Jan Boelen (LUMA Atelier, Artistic Director), Kim Kraczon (Director of Materials at Ki Culture, Advisor at Gallery Climate Coalition),
Mae-ling Lokko (architectural scientist, educator and designer),
Lucia Pietroiusti (Curator), Asad Raza (Artist), Viktorija Šiaulytė (Rupert Curator of the Residency Programme) and Helen Turner (E-WERK Artistic Director).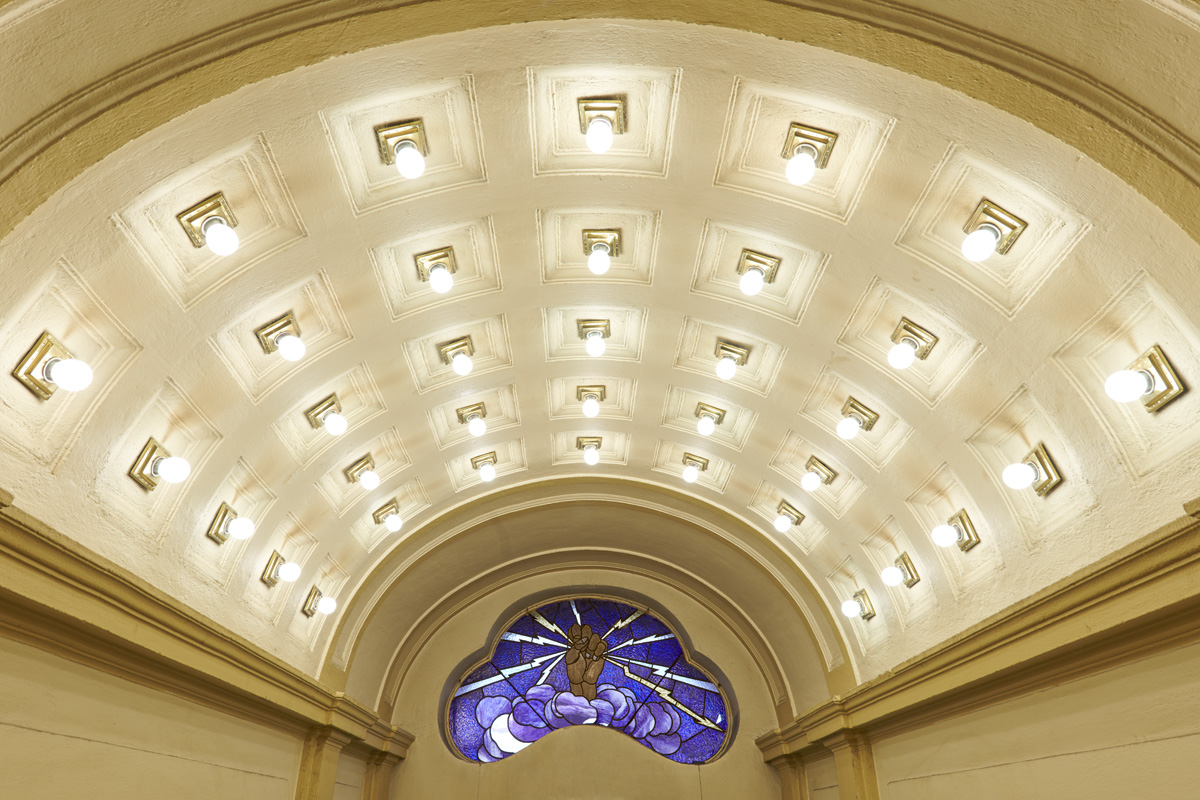 E-WERK entrance, 2019. Courtesy of Ben Westoby.
Digital Toolkit
From 22 March 2023
the sustainable institution
toolkit
is an open resource for those working and participating in culture to support systemic-change.
The toolkit will present new material prototypes, symposium excerpts, performances, actionable guidelines, a collection of established resources and the project's carbon calculation. This is available online to the public, who can use the tools for their own transformation towards sustainability.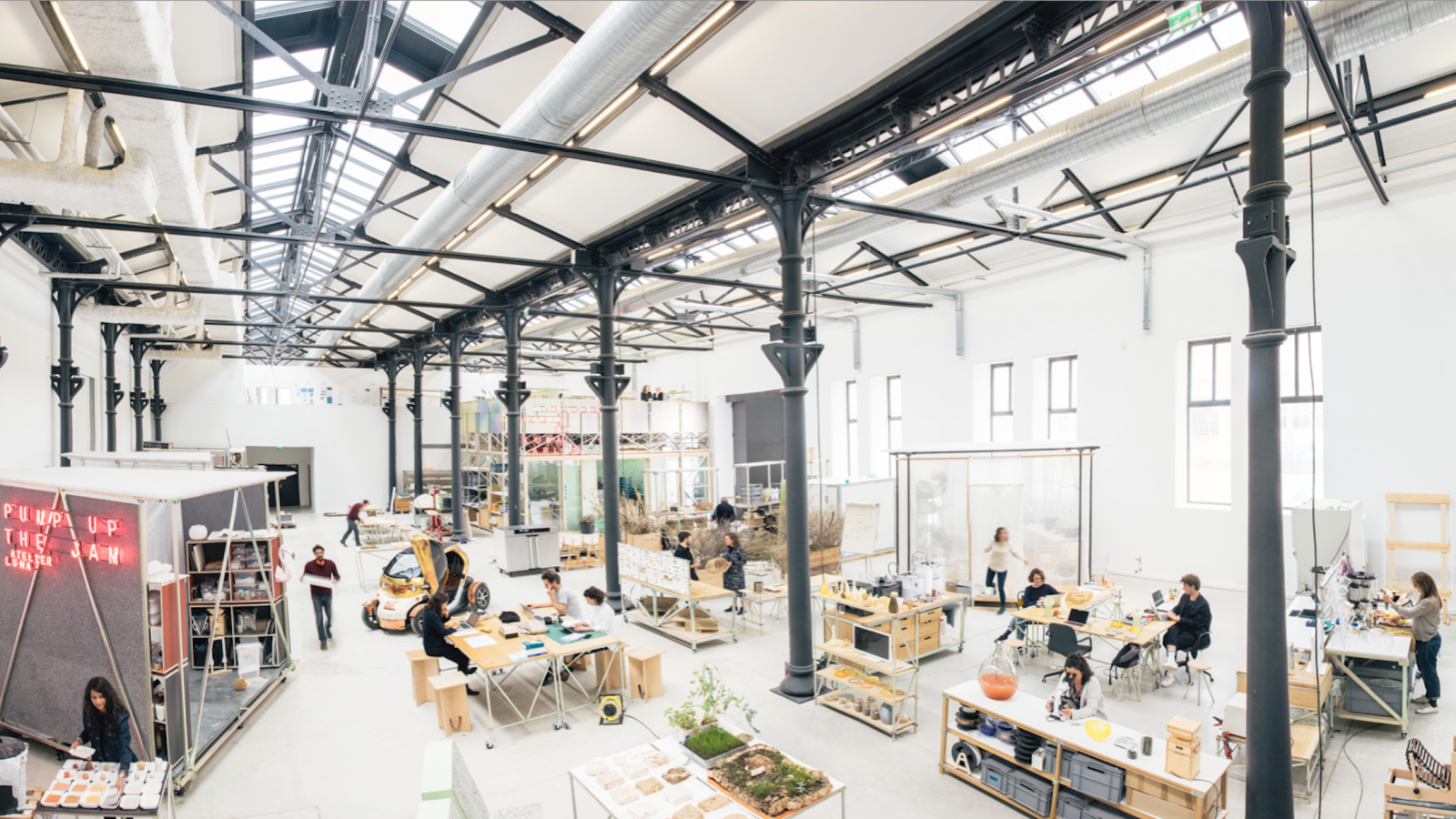 Atelier LUMA. Courtesy of Victor&Simon ©
Co-funded by the European Union, Teltow Fläming and Lithuanian Culture Council. Views and opinions expressed are however those of the author(s) only and do not necessarily reflect those of the European Union or the other granting authorities. Neither the European Union nor the granting authority can be held responsible for them.