Symposium and performance programme: BURN OUT
E-WERK Luckenwalde
1–2 July 2023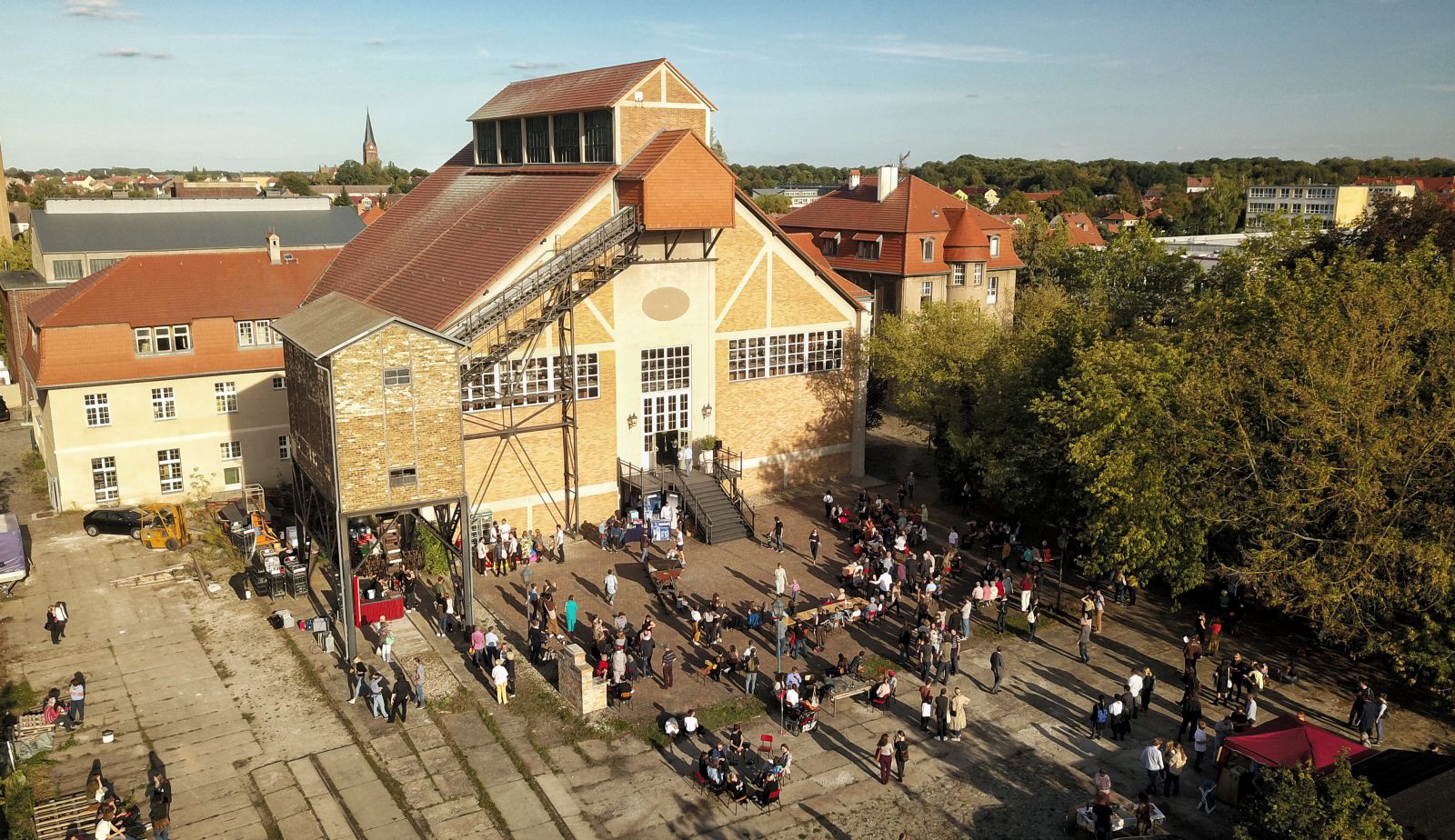 E-WERK aerial view. Image courtesy of Tim Haber.
The earth sighs deeply with the weight of its own planetary and human exhaustion. Hypercapitalism, the hamster wheel, chronic stress, repetitive strain injury, the rat race and permacrisis, economic survival, BURN OUT. In a post pandemic 2023, the hope for a better world; for systemic change, for a slower pace, better working conditions, planetary calm, economic and ecological progress all appear to have faded, and once again humanity and the planet is burning out. - Helen Turner, E-WERK Artistic Director
On 1–2 July 2023, E-WERK Luckenwalde will present BURN OUT, a two day symposium and performance programme. This programme intends to reveal the psychological trauma of our own complicity in human and planetary burn out. and say NO to our current unsustainable working conditions.
The symposium - performance programme will address de-growth, environmental imperialism and care. BURN OUT will raise questions including how can we begin to enact radical care on an immediate, local and global level to repair colonial exploitations? Who does the green transition exploit? Is degrowth a viable possibility to achieve carbon neutrality by 2050? How can we awaken consciousness to perform a drastic, urgent and immediate paradigm shift?
The performances will create pockets of non-didactic reflection to champion art as an equally valuable form of knowledge.
Speakers include Anthropologist Elizabeth Povinelli, Artist Pan Daijing, Author and Critic, Hettie Judah and Political Geographer Sinthujan Varatharajan.