Symposium programme: EARTH BONDS
Rupert, Vilnius
20–22 April 2023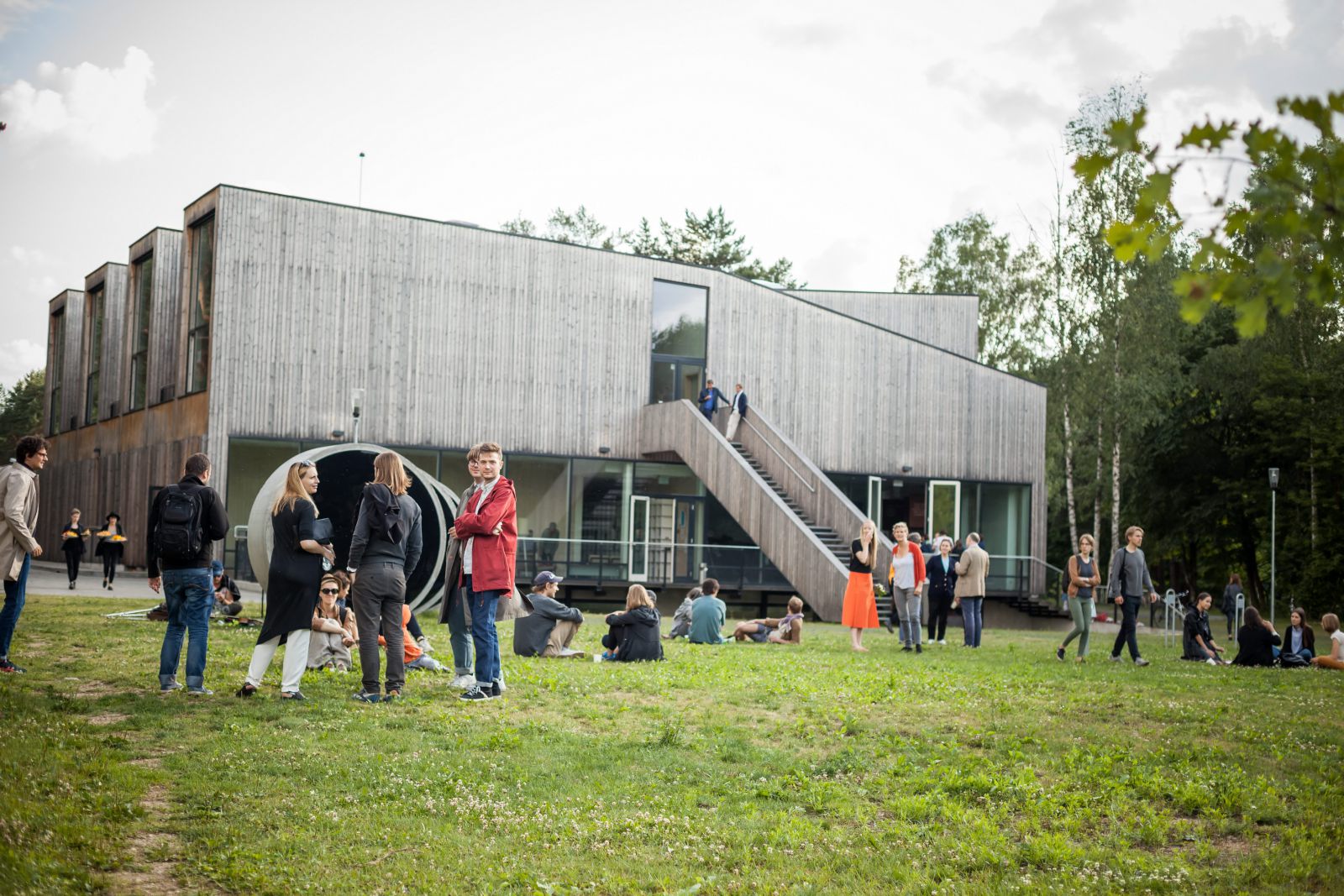 Rupert's building
Rupert invites cultural practitioners and the wider public to explore the fraught relationship between cultural institutions, artistic practices, advanced technologies and the material implications of climate change. A programme of keynote lectures, workshops as well as performances, installations and readings will delve and contest the idea of a sustainable institution from the angles of environmental justice, cultural policy, technological innovation and artistic imaginary.
The event will raise questions on how advanced technologies - like blockchain and DAO (decentralised autonomous organisations) - can remodel our perception of the environment and reconfigure operations of art institutions? How do these complex overhauls align with the idea of sustainability in volatile geopolitical realities? The understanding of 'sustainability' is adamantly changing the way we perceive our environments, actions and various entanglements. From real-life solutions to sedative escapism - the idea, or more precisely, the hope to be able to sustain yourself and your kins became a way to fabulate our survival. No wonder that under such pressure, the idea of sustainability occasionally tends to morph into precarious ambiguity. Suddenly we are faced with uncertainty whether our actions are increasing or diminishing our chances of experiencing life after tomorrow. Or if bringing your own cup to a coffee shop while a fleet of private jets ooze in the sky is still worth the effort.
EARTH BONDS will carefully draw from the relationship between decentralisation of digital spaces and matters of care as strong political gestures towards non-perfect collectivity.