The Throat is a Threaded Melody
Kira Freije
29 April – 16 July 2023
Turbine Hall
Opening: Saturday 29 April, 14:00–18:00 (
more info)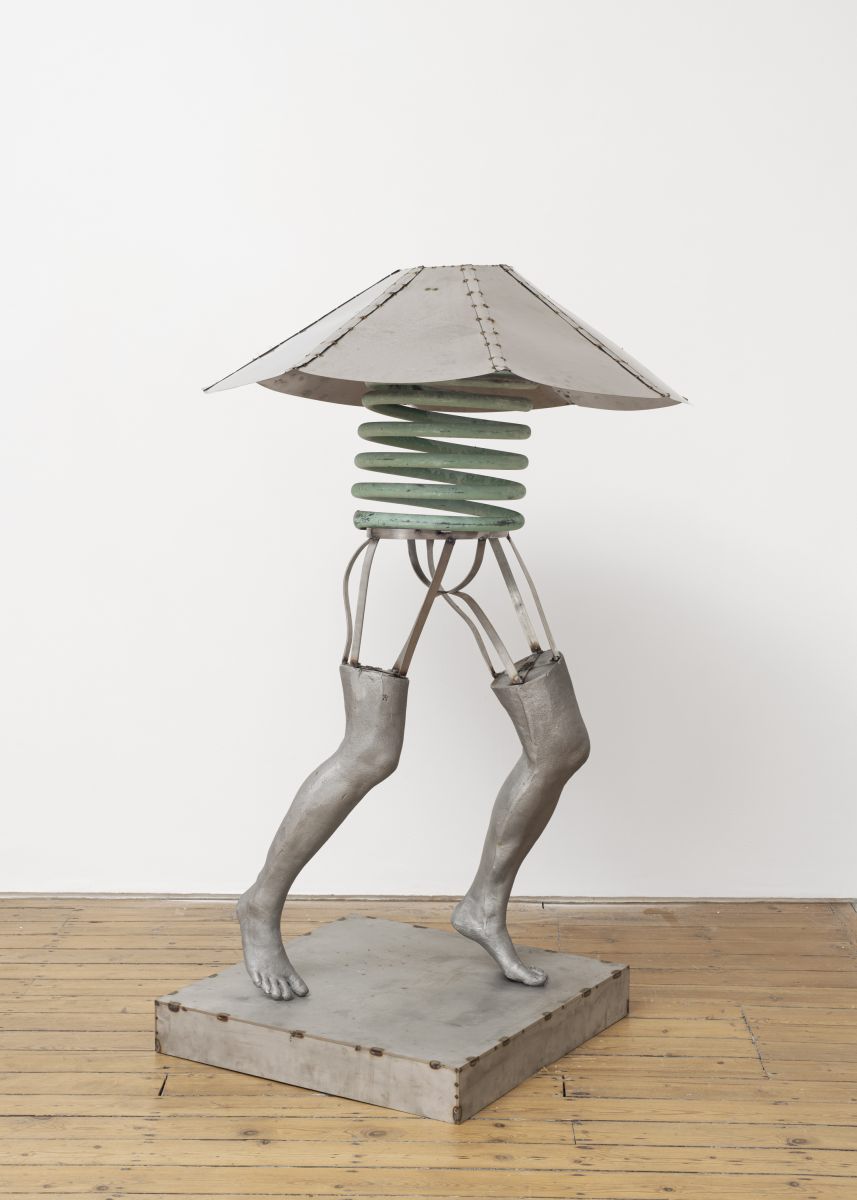 The Throat is a Threaded Melody
by Kira Freije presents a collection of new figurative metal sculptures by the artist, made specifically for E-WERK's Turbine Hall. Meandering pathways formed within the space host cinematic interjections of human archetypes. Themes of power and powerlessness jostle with the prosaic infrastructures of the street and interior. Headlights stream past to momentarily reveal the bustle and frequency within the human relationships at play. The fleeting but pervasive glow of transportation riffs off the close proximity of E-WERK to the train tracks running behind it. The recurring use of lamps in Freije's work act as markers of space and time. Throughout the exhibition lies contradictory energy between material production and emotional rigour. Employing cold forming metal working with sand casting to formulate figures in various states of action or contemplation, Freije warps traditional and light industrial metalworking techniques. The figures on view are both emotionally and industrially constructed into reflective beings with a surreal possession of the cadence of daily ritual.
About Kira Freije
Freije studied at the Ruskin School of Drawing and Fine Art, University of Oxford before graduating from the Royal Academy of Arts in 2016. Freije has developed an original vocabulary of sculpture using metal, fabric, silkscreened images and found materials. Freije's work fluctuates between figuration and abstraction, drawing on the history of sculpture to create a unique body of work that touches on the surreal. Recent exhibitions include MK Gallery, Milton Keynes, UK; Cample Line, Scotland, UK; Kestle Barton, Cornwall, UK, Gianni Manhattan, Vienna, Austria;
meteorites
, The Approach, London, UK; Liste, Gianni Manhattan, Basel, Switzerland (2021).