"High on the wind" eine mehrkanalige Raumklangeinrichtung
FM Einheit und Vinzenz Schwab
29 April – 16 July 2023
Opening: Saturday 29 April 2023
FM Einheit. Image courtesy of the artist.
The sound and material researcher FM Einheit has been a member of the legendary "Einstürzenden Neubauten"; synonymous with the refusal of traditional musical thinking and laws. His instruments are the waste of the industrial society, which through affectionate and respectful handling are a portal to new musical worlds. The search for the one mysterious spark, which can be found in materials like stone, metal, sand, water and flesh, the sounds of the big city, the forest and the oceans, generate the lightning that creates new seductive spaces. The pandemic has highlighted the permanent economic and ecological crisis of our planet with brutal honesty and awareness of art, in particular the performative arts such as music and theatre, to understand the social status assigned to them: NOT RELEVANT TO THE SYSTEM.
As a reaction FM Einheit has launched the project "the living Archive". With the support of the digital platform of the Greek-Russian conductor Teodor Currentzis musicaeterna.org, ZKM Karlsruhe, and the media theorist Prof. Siegfried Zielinski, the Poetry Machine by media archaeologist Dr. David Link, FM broadcast Modul broadcasts a series of weekly podcasts that take a stand on burning issues of our time. Scientists (Benjamin Bratton, Hennig Schmidgen, Alexander R. Galloway, and others), voices from the past (Antonin Artaud, Heiner Müller, John Cage) and musicians and writers (Meret Becker, Mona Mur, Caspar Brözumann, Kertin Specht amongst others.) provided food for thought. Collaged with music from the depths of his archive, new songs were created. "The head is round so that thinking can change direction" (Francis Picabia).
Within the framework of The Material Revolution at E-WERK Luckenwalde the material thus obtained, is in turn the source material for a three-part performance with Siegfried Zielinski, Rica Blunck, Saskia von Klitzing and Volker Kamp, which will take place in the Turbinenhalle (FM Modul), TRAFO (the ear cooks, the eye eats) and FLUXDOME (sound machines).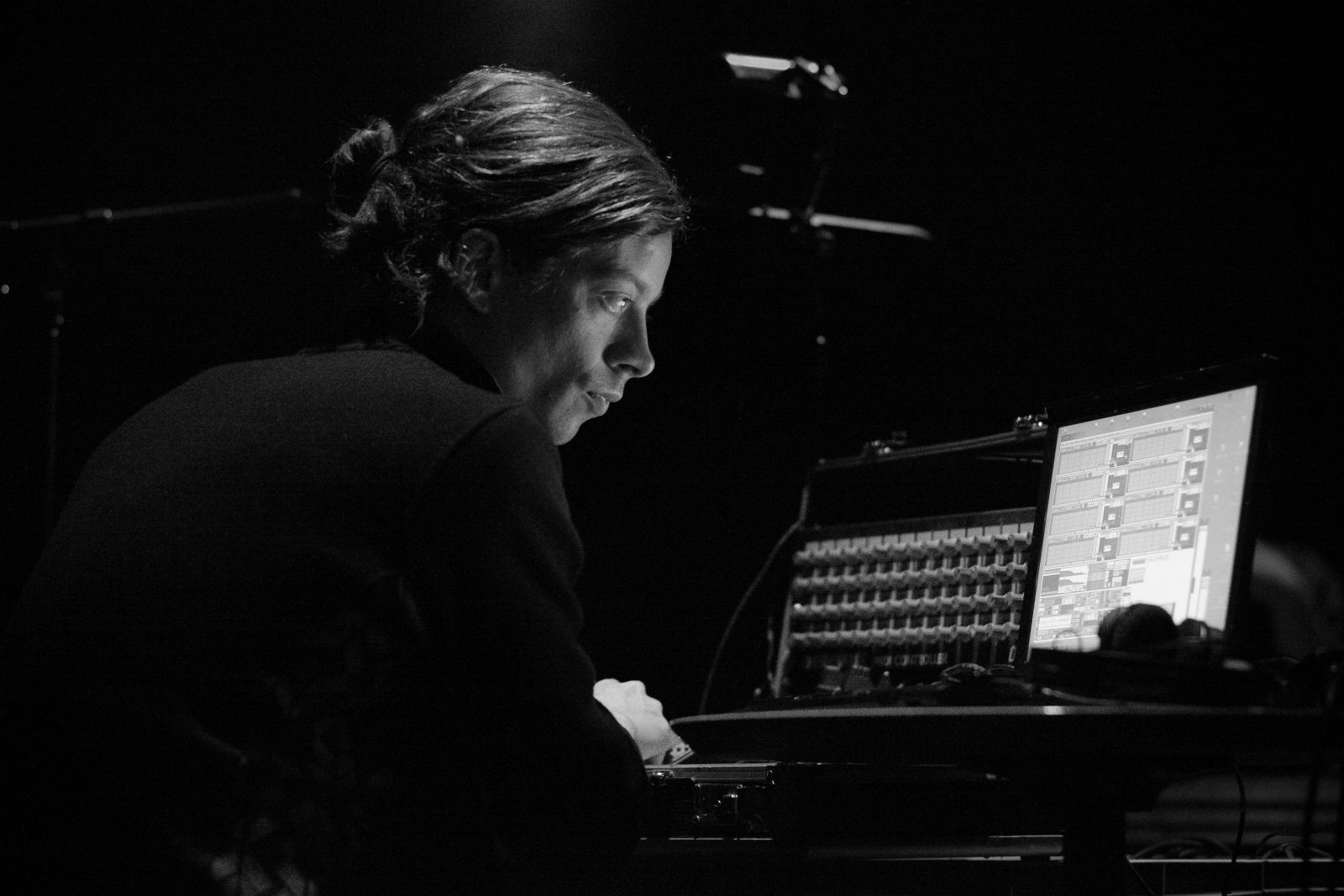 Vinzenz Schwab. Image courtesy of the artist.
About FM Einheit
Dortmund born FM Einheit (FM Strauß) is an industrial and electronic musician, composer for film, radio, exhibitions and actor, primarily known for his percussion and compositional work with Einstürzende Neubauten, notably on the classic albums: "Kollaps", "Halber Mensch", "Haus Der Luege", "Tabula Rasa". He played the lead role in the 1984 feature film Klaus Maeck's "Decoder". He has also collaborated with musicians such as: Diamanda Galás, Eraldo Bernocchi, Mona Mur, Rio Reiser, Marianne Rosenberg, PanSonic and many more. He is also known for his radio work with Andreas Ammer and received the prestigious "Hörspielpreis der Kriegsblinden" twice. His latest works are podcasts FM Modul @muiscaeterna.org, l'exposition d'un rêve @fondation Calouste Gulbenkian, Paris and the soundtrack for the film Der Goldene Handschuh by Fatih Akin.