Tree Mountain, Wheatfield and The Living Pyramid
Agnes Denes
29 April – 16 July 2023
Opening: Saturday 29 April, 14:00–18:00 (
more info)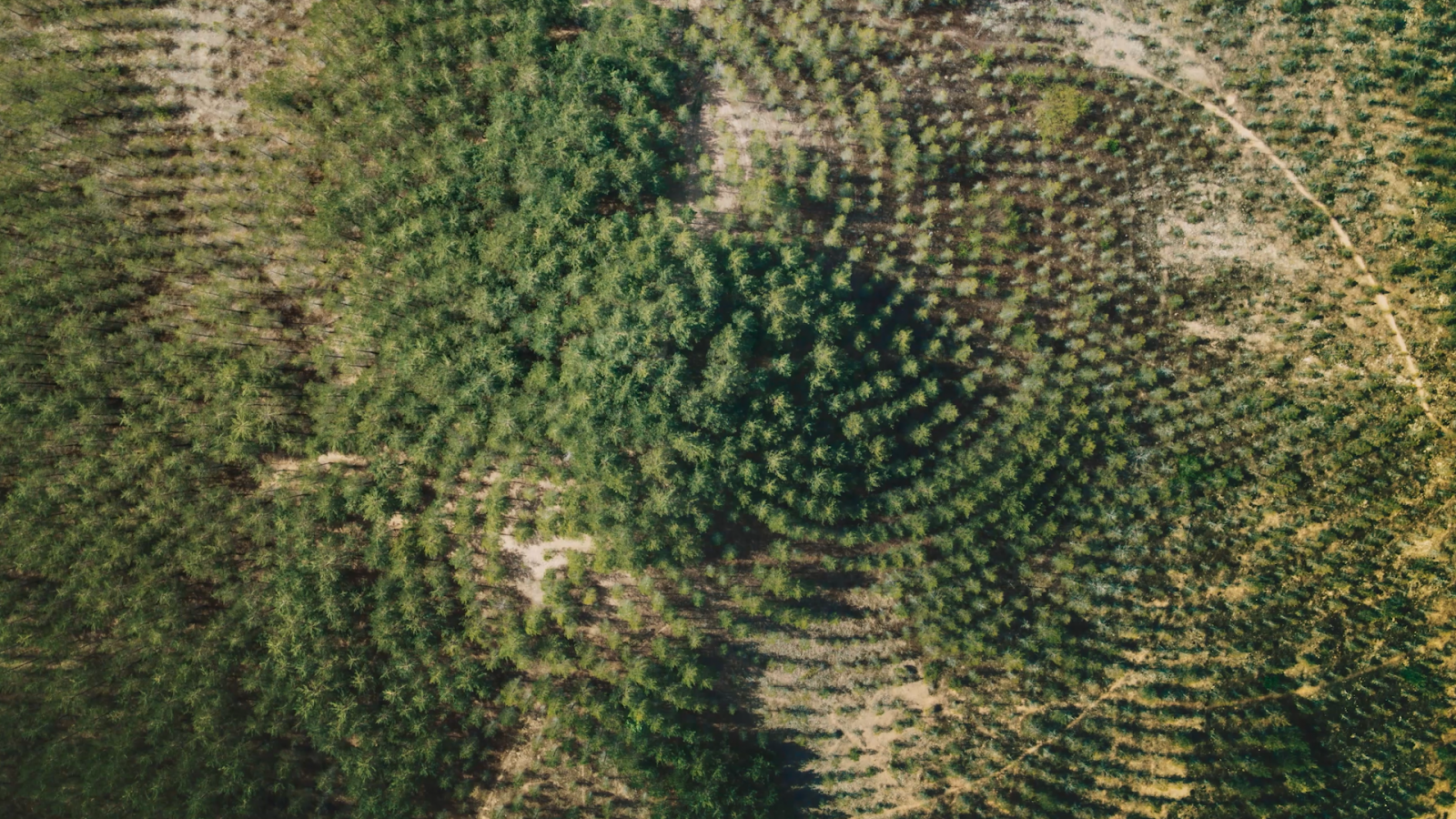 E-WERK in collaboration with CIRCA presents
Another Confrontation
– a series of videos created by pioneering environmental artist Agnes Denes
who
has worked at the intersection of land-art, eco-feminism, mathematics and philosophy for over fifty years.
Another Confrontation
traverses over 1000 years of humanity (1982 – 3022) to highlight Denes' focus on ecology, her fear of our present environment's decay and hope for future survival. Through three acts from the past, present and future including:
Wheatfield–A Confrontation
(1982),
Tree Mountain–A Living Time Capsule
and
2022 Questionnaire and Time Capsule
, the video works comment on the mismanagement of world hunger, food and energy; highlights the importance of collective global action; and culminates in a global survey about humanity, the responses of which have been buried in a time capsule to be opened in the year 3022, a thousand years from now.
Another Confrontation
originally premiered on the CIRCA global platform of digital billboards in 2022 to mark the 40th anniversary of the moment Denes first sowed the seeds of her prophetic public artwork,
Wheatfield–A Confrontation
in May 1982.
FUTURE:2022 Questionnaire and Time Capsule
A new global survey inviting the public to answer 11 questions set by Denes concerning humanity in the year 2022. Submitted responses sent in were buried in a time capsule to be opened in the year 3022, a thousand years from now. You can still submit your answers at the questionnaire here.
About Agnes Denes
Agnes Denes was born in Budapest, raised in Sweden, and educated throughout the United States. She has participated in more than 600 exhibitions at galleries and museums internationally. A primary figure among the concept-based artists who emerged in the 1960s and 1970s, Agnes Denes is internationally known for works created in a wide range of mediums and widely regarded as a pioneer of environmental and land art. Her solo shows have been presented at venues including Institute of Contemporary Arts, London (1979) and Corcoran Gallery of Art, Washington, DC (1974), among retrospective surveys at Firstsite, Colchester, United Kingdom (2013); The Living Pyramid, Socrates Sculpture Park (2015); Ludwig Museum, Budapest (2008); Samek Art Gallery, Bucknell University, Lewisburg, PA (2003); and Herbert F. Johnson Museum of Art, Cornell University, Ithaca, NY (1992) and a major, critically acclaimed solo exhibition at The Shed, New York (2019-2020).