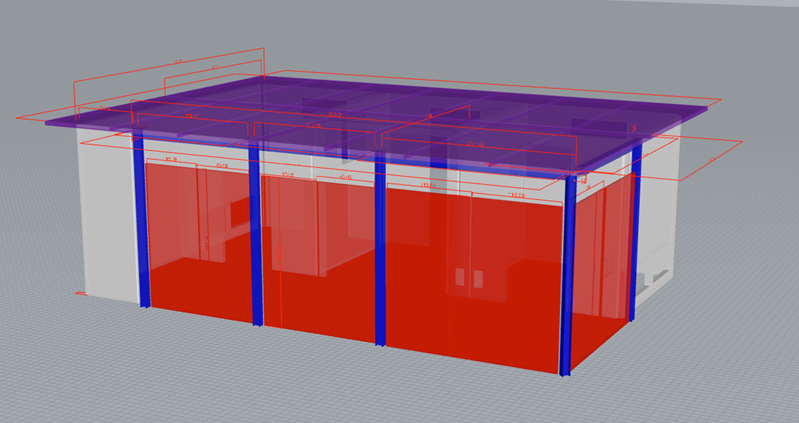 E-WERK's 2020 E-PAVILION edition is by German artist Samuel Treindl, who has reimagined the power station's former transformation centre (the site where the electricity was formerly sent to the National Grid) as a public kitchen and bar. The kitchen will be powered by TraShed, a closed-circuit Biogas system producing a 100% biological alternative to fossil fuels.
During exhibition opening times, seasonal, low carbon menus will be on offer, responding to the need for more transparency in the food system and demonstrating E-WERK's mission to stimulate creative solutions to climate change, excess production and waste. TRAFO will endeavor to operate with a no-bin policy, meaning no single waste plastic or materials will be used in the kitchen. The food will be available to visitors on a donation basis.
As part of the E-PAVILION series, TRAFO acts as an experimental, functional sculpture to play with the possibilities and limitations of low-carbon, low-waste eating habits and hold space for discussions about waste, reuse and abundance. Why produce something new when we can reuse what we already have? Why throw away perfectly edible parts of food like guts and greens? Working within these limitations, we will address the inherent challenges of zero-waste philosophies, and provoke questions about the social inequities that make plant based and zero-waste diets inaccessible for many.
A workshop programme, Essen Für Alle, will coincide with the opening of the zero waste public kitchen, including workshops and events by Studio Olafur Eliasson Kitchen, Edible Alchemy, Eliza Mozer & Fruits of Our Labour and artist Luiza Prado de O. Martins. The series proposes low-carbon cooking methods, allowing participants to discover small actions that can be applied to the everyday.
TRAFO was kindly supported by LOTTO and the City of Luckenwalde.