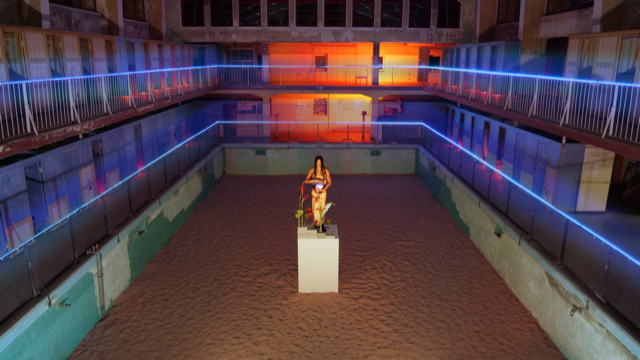 Keiken, BET(A) BODIES, 2021
In June 2021, Collective Keiken were invited to present the sixth and final commission for The Archive Show: BET(A) BODIES. Using Meta-Womb technology, Keiken developed a wearable silicone pregnant belly incorporating haptic technology developed in collaboration with Studio Above & Below, Lucy Page and AGF Hydra.
Keiken explored the archive and history of E-WERK, the function of which has changed and evolved several times through the past century, including its recent transformation into a new arts institution. Keiken's interest lies in the fact that we all carry within us the ability to birth, grow and transform new ways of existing. BET(A) BODIES explores the maternal instinct of eternal love, nurture, care and the idea that when we are born our environment is completely new and could become anything.
The belly that was lost this last summer has now been re-made. You are warmly invited to take part in a workshop with a very limited number of participants where you will have the opportunity to experience the haptic womb. The workshop attendees will afterwards come together in an informal discussion where everyone can participate and share their experiences with The Meta-Womb. The organic conversation will be audio-recorded and kept for perpetuity in E-WERK's archive.
Credits
Curator: Adriana Tranca with artistic direction form Helen Turner
Artistic Direction / Production - Keiken
Starring Saint Precious
Music/Sound - wavesovspace
Haptic Programming - Studio Above & Below + Keiken
Silicone Womb Casting - Lucy Page
Bespoke wearable latex artefacts - agf HYDRA
Co-commissioners: E-WERK Luckenwalde, Brandenburg (DE) and Eastside Projects, Birmingham (UK)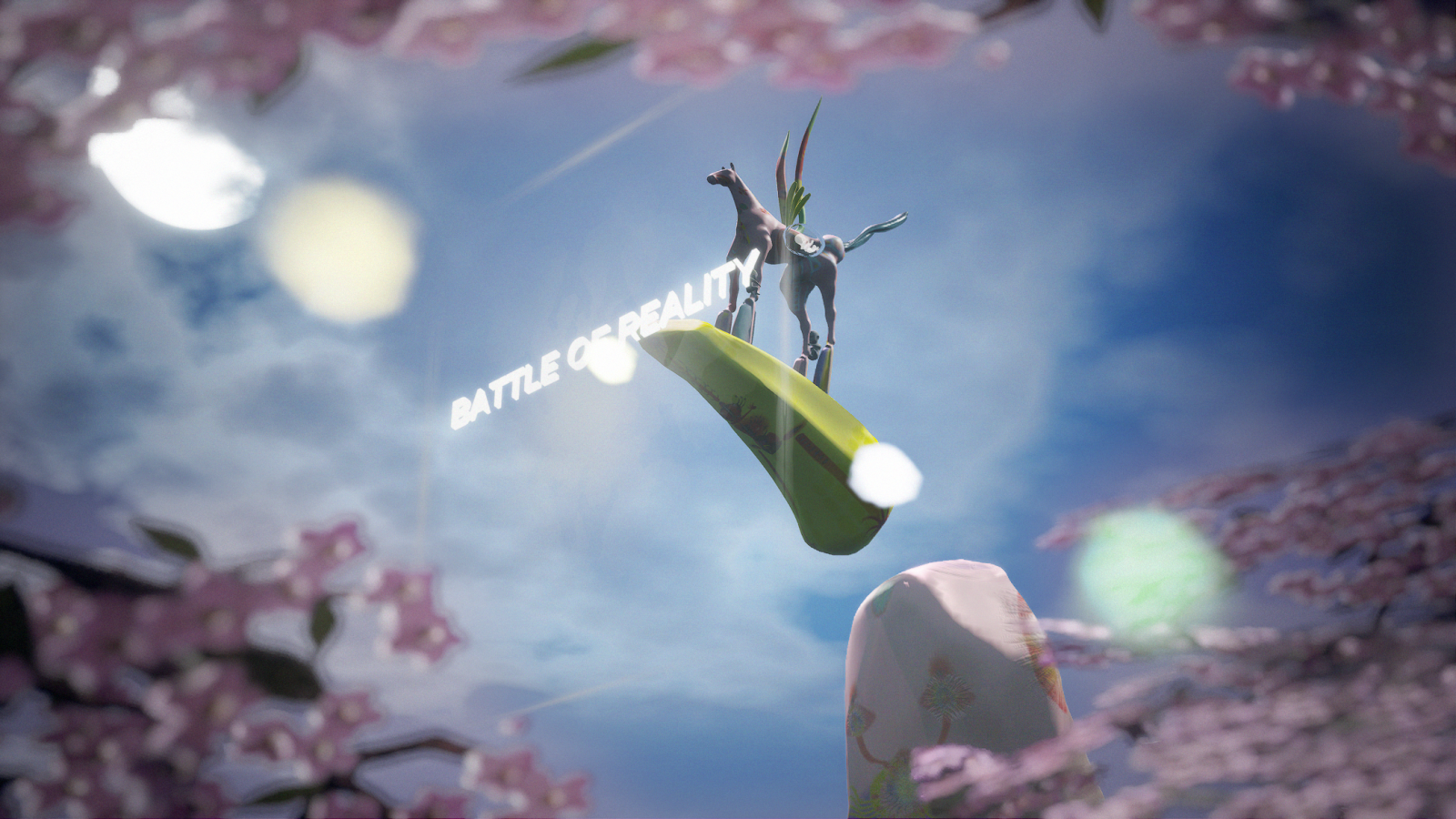 Keiken
Keiken are a collaborative practice, co-founded by artists Tanya Cruz, Hana Omori and Isabel Ramos in 2015, who frequently work with multiple collaborators. Based between London and Berlin, they come from mixed diasporic backgrounds (Mexican/Japanese/European/Jewish).
Keiken, the Japanese word for experience, create speculative worlds, using moving-image, CGI, gaming software, installation, virtual and augmented reality, programming and performance to merge the physical and digital. Their work simulates new structures and ways of existing, exploring how societal introjection governs the way we feel, think and perceive. Recent exhibitions and projects include: E-motion Graphics, Yebisu International Festival for Art & Alternative Visions 2021, Tokyo Photographic Art Museum, Tokyo (2021); The Time Complex, Yerevan Biennial, Online; Augmented Empathy, FACT, Liverpool; The Metaverse Womb, 3hd 2020, HAU Hebbel am Ufer, Berlin; Ghosts & Apparitions, Sheffield Doc Fest, Online; Metaverse: We are at the end of something, Mira Festival, IDEAL, Barcelona; Sessions, Block Universe, Online; The Artist is Online, Koenig Galerie, Online; How to Make a Paradise, Frankfurter Kunstverein, Frankfurt, The Eternal Network, transmediale 2020, HKW, Berlin (2020); Image Behaviour, ICA, London; Jerwood Collaborate!, Jerwood Arts, London (2019).