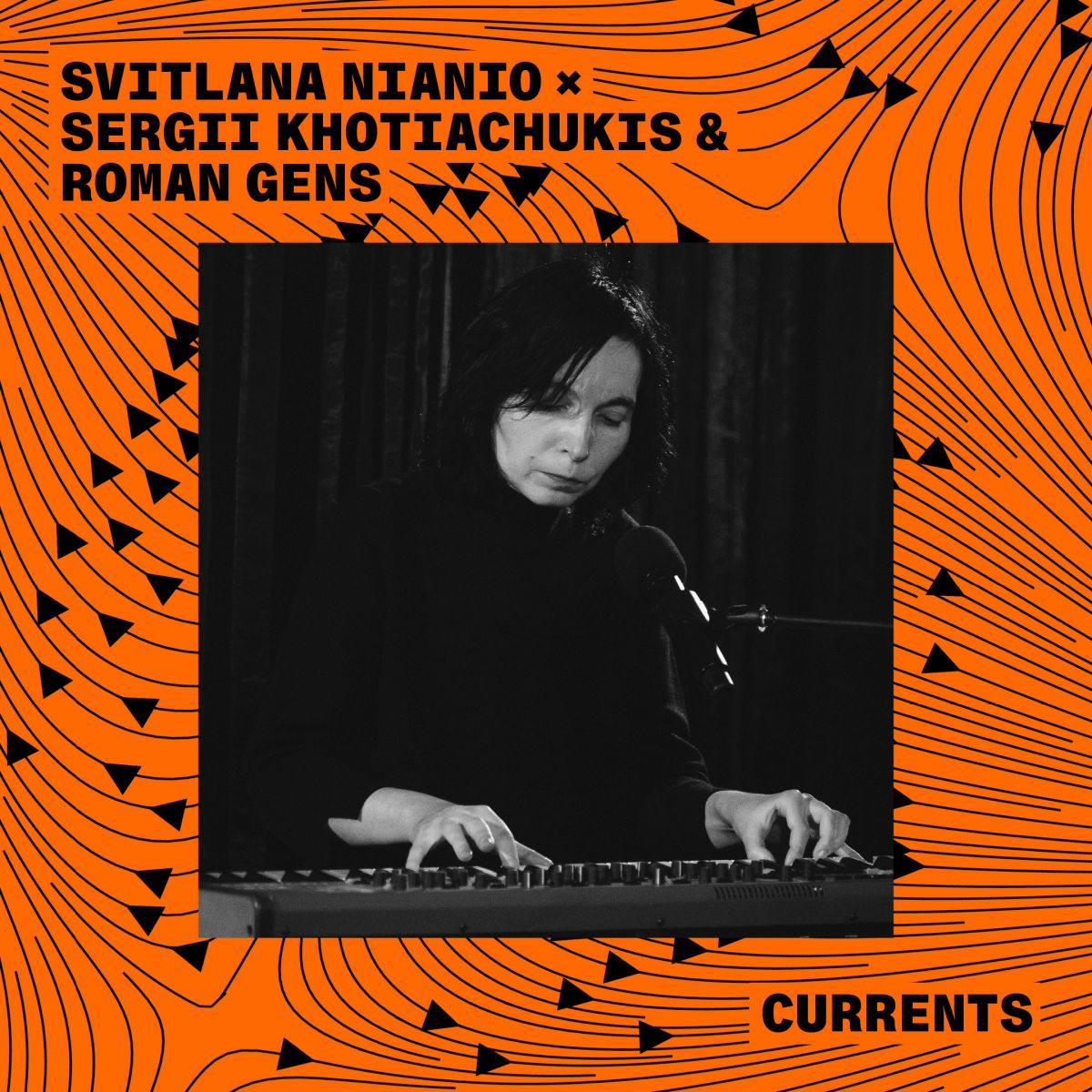 About Svitlana Nianio
Svitlana Nianio (Ukrainian: Світлана Няньо) is an avant-garde singer-songwriter. She was previously a member of the Kyiv experimental group Tsukor bila smertʹ (uk:Цукор — біла смерть). In addition, she produced albums with experimental musician Oleksandr Yurchenko. During the early 1990s she was known as Svitlana Ohrimenko (Світлана Охріменко). Nianio grew up with an interest in religious and traditional music and went on to attend a music conservatory in Kyiv, where she formed Tsukor bila smertʹ in 1988 with Eugene Taran, Oleksandr Kochanovsky, and Tamila Mazur. The group disbanded in 1993. After the end of Tsukor bila smertʹ, she worked on music independently. Notably, she produced two albums with Oleksandr Yuchenko. In 1999 she released her first solo credited album Kytytsi on Koka Records. She struggled to find concerts after the Music The World Does Not See concert series in 2000, leading to her disappearance from the public eye.
About Sergii Khotiachukis
Sergii Khotiachukis a guitarist and participant in many projects of the Ukrainian independent scene of the 1980s and '90s. As a participant of music group the Plastic blackmen forever, he has performed at many festivals in Austria and Poland. He also worked as a composer and sound engineer in the theatres of Kyiv, including Young Theater, Podil Theater, Kyiv Puppet Theater and others. Together with Boleslav Blazchik - polish cellist and composer - Khotiachuk was invited to participate on the album of Svitlana Nianio Kytytsy in 1998. The cooperation has continued since 2016 to record the album of Zvyj and for trips to festivals including - Counterflows, Glasgow, 2017, NÓW Festival, Warsaw,2017, X Festival, Stuttgart, Brave! Factory Festival, Kyiv and Am I Jazz?, Kyivl in Kiev 2020-2022 and others.
About Roman Gens
Roman Gens works as a composer and sound designer whose interests are manifested in field music, noise music and forgotten sounds of old synthesisers. Member of the Svitlana Nianio Trio since 2017.