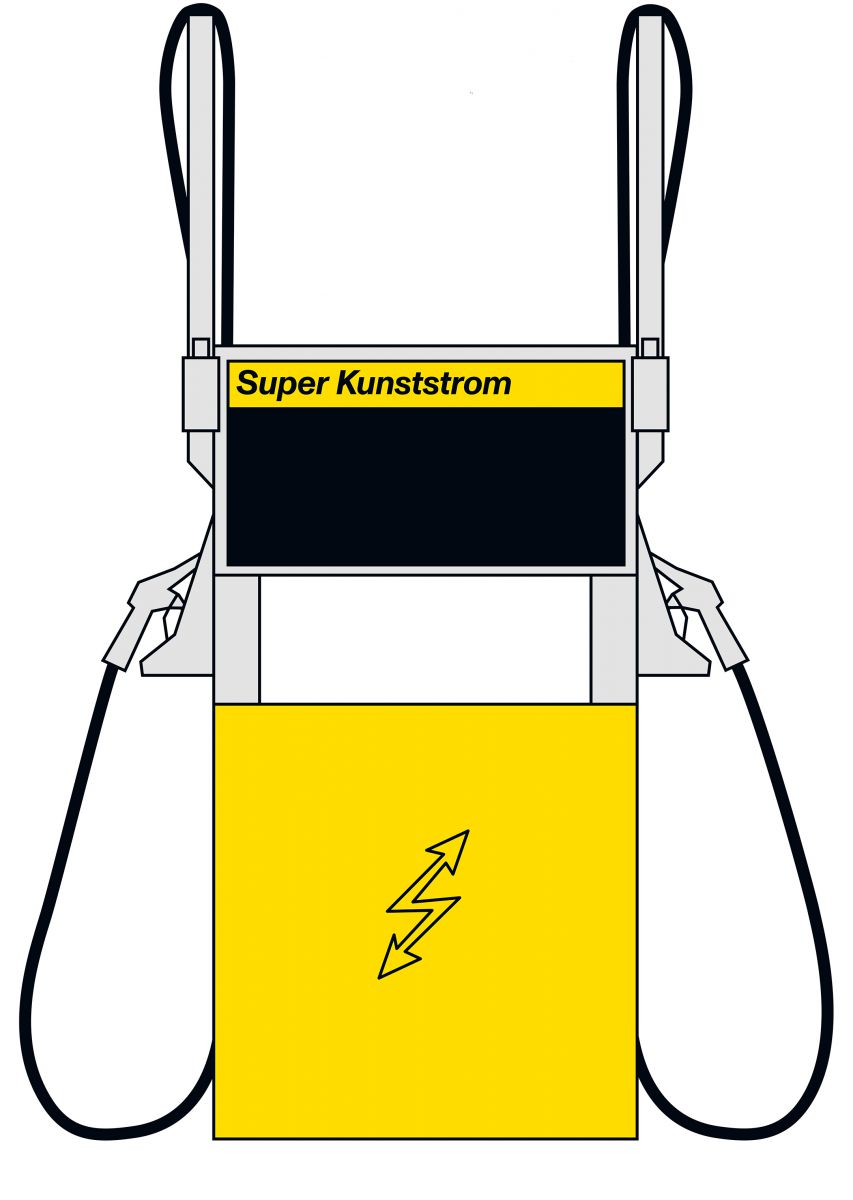 Super Kunststrom, Performance Electrics gGmbH, 2020
Functioning beyond the institution, Super Kunststrom is part of a network of e-bike charging stations around the City of Luckenwalde. As E-WERK's first sculpture commission in Luckenwalde, it offers the public the opportunity to charge their bicycles and mobile phones with free Kunststrom electricity 24 hours a day. Decommissioned, yellow gas fuel pumps have been repurposed and transformed into usable Kunststrom electricity points for the community, art directed by artist and designer Lorenz Klingebiel.
Super Kunststrom stands as a reminder of our history of resource exploitation while also summoning a utopian vision of free energy. Visitors and passersby can produce their own electricity by pedalling the bicycle attached to a dynamo.
Super Kunststrom is supported by the City of Luckenwalde and Federal Ministry for the Environment, Nature Conservation, Building and Nuclear Safety as part of the National Climate Initiative.