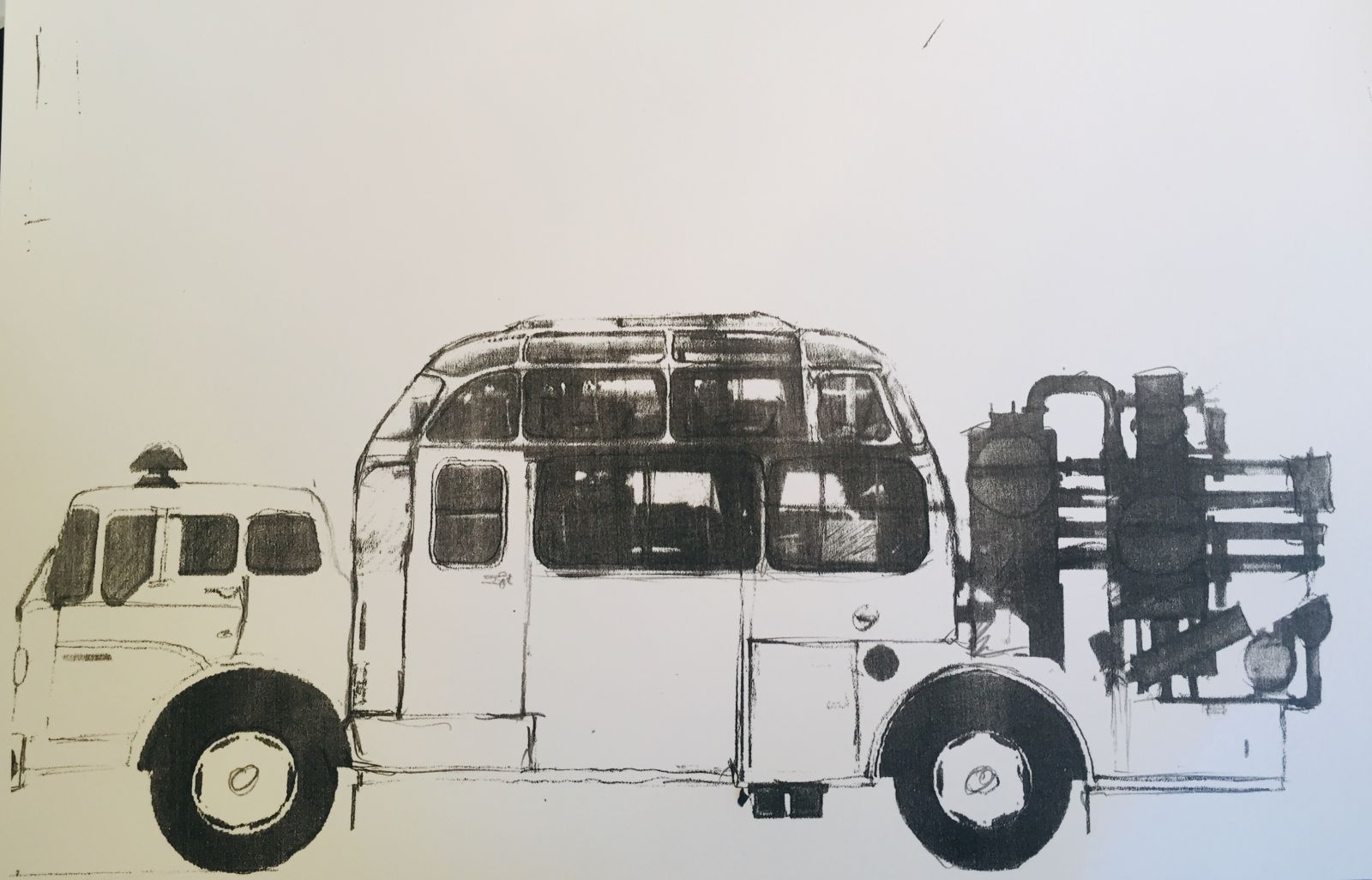 Super Duty, 2021
Performance Electrics gGmbH
Former fire engine Ford C850 (built 1969)
Conversion to CO2 neutral vehicle with wood gas engine (2021)
Super Duty is Performance Electrics' most recent research and development project, which deals with our current and future challenges of mobility. Performance Electrics has converted a former petrol-driven 1969 fire engine into a 100% CO2 neutral vehicle. Super Duty is based on a pyrolysis process, whereby wood gas is generated from wood residues in the reformer, which powers the existing combustion engine in the vehicle. This transformation ultimately means Super Duty is able to drive without fossil fuels.
One tank of wood is enough for about 500 km of travel. When the tank light comes on, it is "refuelled" with leftover wood, prepared by the onboard 'shredder'. Wood can be collected for this purpose from old chairs, tables, garden fences etc. As a symbol for the closed cycle, a tree is planted with each refuelling.
The vehicle simultaneously functions as a stage that produces its own energy and is thus a travelling cultural platform and stage for institutions and artists. With one simple connection
Super Duty can supply multi-storey houses with electricity and heat and so over the course of 2021 - 2022 Super Duty can be booked by art and educational institutions in order to supply events with Kunststrom energy, thereby stimulating a discourse on functional and ecological alternatives.
To book Super Duty please contact info@kunststrom.com.
Super Duty is supported by Innovation Fund for the Arts, Ministry of Science, Research and Arts Baden-Württemberg, Fonds Darstellende Künste with funds from the Federal Government Commissioner for Culture and the Media), E.ON Stiftung, Spanner Re2 and LKW Werkstatt Stephan Hampel.