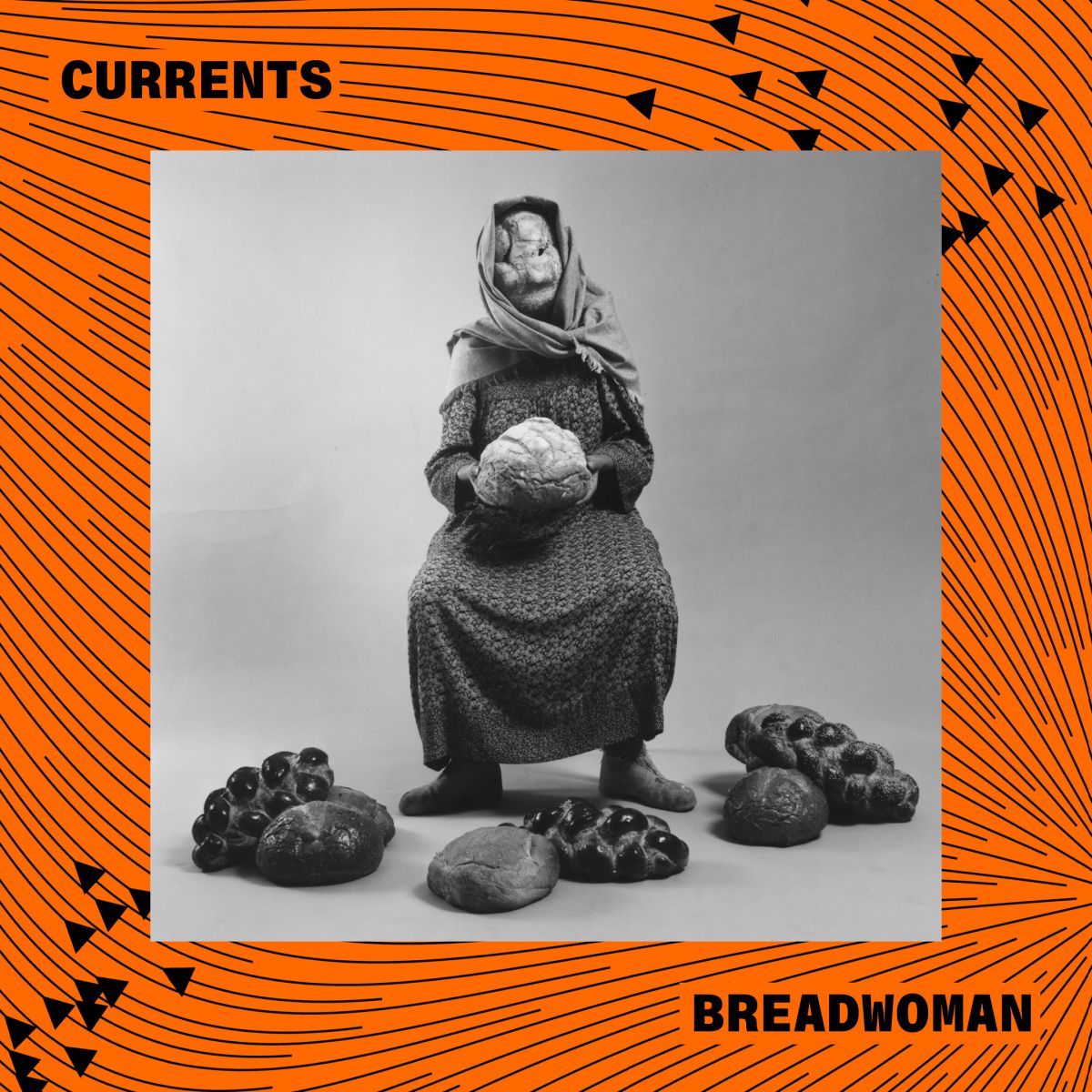 Breadwoman & Other Tales are the collected recordings of a language arising. It is the sound and document of Anna Homler divining speech, lyrical fragments, and melody for music, originally composed, mixed, and engineered by the late Steve Moshier. Its current iteration features Natsuko Kono as the character of Breadwoman and Steven Warwick producing a new score alongside Anna. Although Breadwoman stands outside of time, she is rich in the ingredients of 1980s Los Angeles performance art, renegade DIY punk, gallery culture, galvanized jazz, underground cassette-trading culture, drag extravaganzas, and esoteric meaning-making mysticism. Breadwoman is a storyteller — she's so very old she's turned into bread. Breadwoman says: "If you don't try to understand, you will." Through Breadwoman & Other Tales, we hear material meet mythos. The production of Breadwoman for Currents will not feature the music of the LP but instead a variation on the theme of Breadwoman.

About Anna Homler
Anna Homler is a vocal, visual and performance artist living and working in Los Angeles. She has performed and exhibited her work in venues around the world. With a sensibility that is both ancient and post-modern, Homler's work explores alternative means of communication and the poetics of everyday objects. She creates "perceptual interventions" by using language as music and sound as language. Since 1982 she has collaborated in America with composer/musicians Steve Moshier, David Moss, Ethan James, Steve Roden, and Steve Peters; and in Europe, with the Voices of Kwahn, Steve Beresford, Peter Kowald, Frank Schulte, Richard Sanderson, Geert Waegeman, and Sylvia Hallett, among others.
About Steven Warwick
Steven Warwick is a British artist, musician and writer residing in Berlin. His practice includes durational performance installations, plays and films using the construction of situations and language. He also makes music under his own name, and previously as Heatsick – the latest release, titled
MOI,
is out on PAN. He has performed music at Berghain, Issue Project Room, Trouw Amsterdam, Unsound Krakow, London Contemporary Music Festival, Mutek Mexico, Novas Frequencias Brazil, Warwick has exhibited work at Schinkel Pavilion, ICA London, SMK Copenhagen, the Modern Institute Glasgow, Cleopatras NYC, Balice Hertling NYC, Kinderhook & Caracas, and was artist in residence at Villa Aurora, Los Angeles 2015. His writing has appeared in Texte Zur Kunst, Urbanomic, Art Forum and Electronic Beats and has co-authored a book released on Primary Information.
www.stevenwarwick.info
About Natsuko Kono
Natsuko Kono is a Berlin based passionate artist with a great Butoh spirit. Originally from Japan, educated in Performing Art at The Birkbeck University of London. Natsuko has been working internationally as a dancer as well as a dance teacher and choreographer. She was an invited artist in 2013 Dublin Butoh Festival, 2014-2015 Moving Bodies Festival and 2015 Paris Butoh Festival with her solo dance productions. She also has been working with Butoh Artists Yumiko Yoshioka, Katsura Kan, Tadashi Endo and Fran Barbe in dance theatre productions since 2005, both in dance and opera directed by Doris Dörrie. In 2013, Natsuko established Butoh Academy in Serbia and has been working there as a Butoh teacher and choreographer. In 2016, She founded 'Butoh Initiative' in Berlin to organise and give intensive Butoh trainings regularly with other Butoh influenced artists from all over the world.