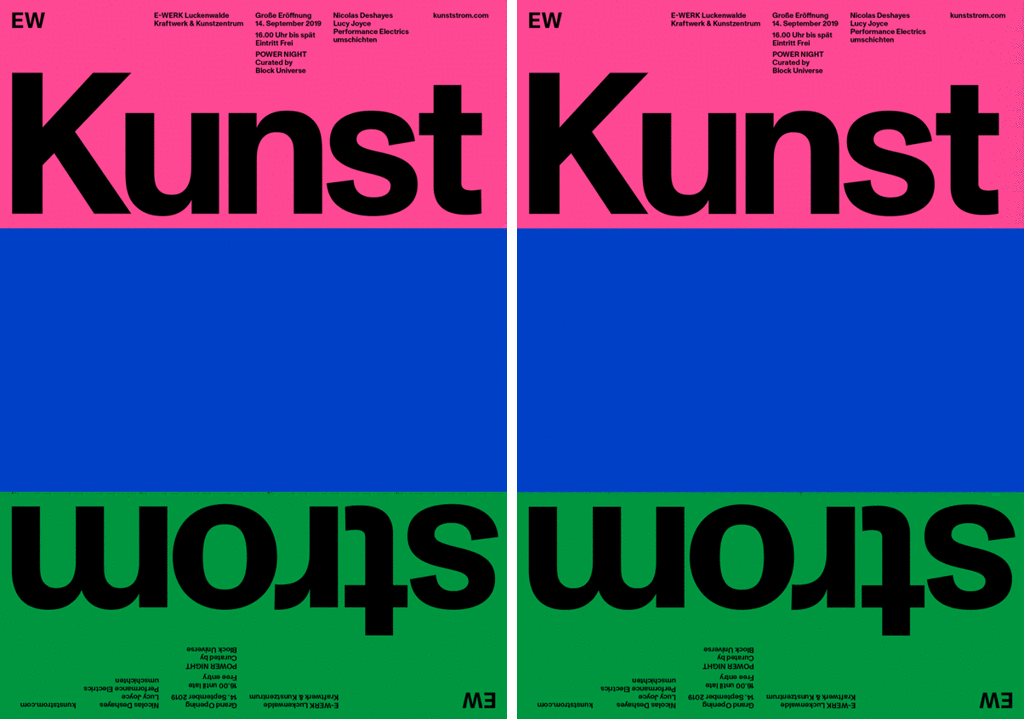 Kunststrom
14 September 2019 – 28 March 2020
Kunststrom brings 11 international artists together to reflect on the utopian possibilities of energy, autonomy and production through an interdisciplinary programme of commissions, exhibitions, performances and events.
Through an active and functional programme Kunststrom addresses certain inalienable truths of our changing industrial world with progressive optimism by identifying how culture, action and collaboration can actively build social consciousness and mobilise socio-political change. Set against the background of worldwide political turmoil in 2019 and the building's history, which since 1913 has witnessed extreme ideological upheaval, Kunststrom unites contemporary art, industry and energy into a 'Gesamtkunstwerk' and seeks to challenge nihilism by offering a radical, international and optimistic vision of the future.
Kunststrom Für Alle, Performance Electrics gGmbH, 2019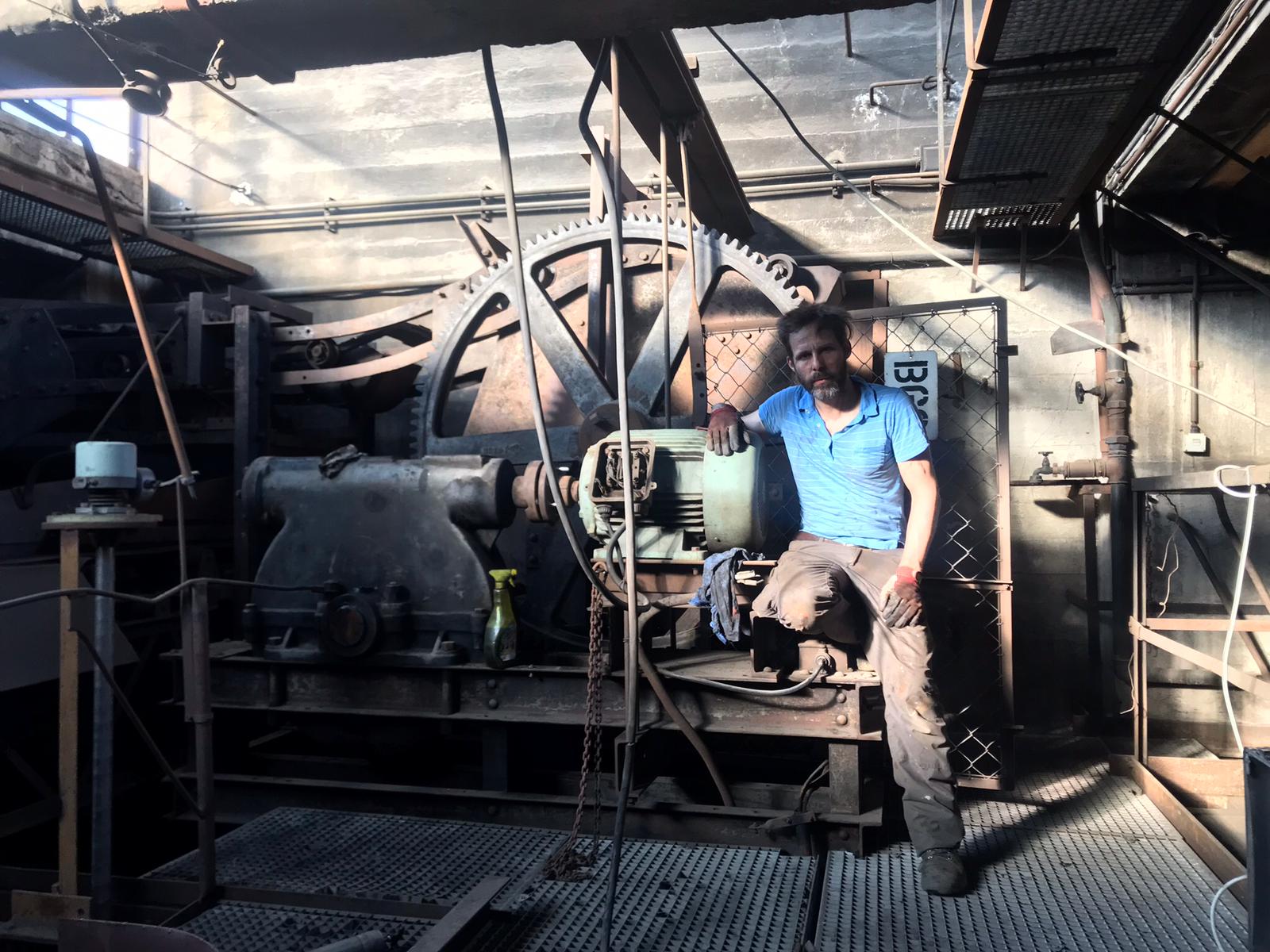 Kunststrom Für Alle is Performance Electrics' largest, most ambitious and utopian sculpture to date. With the collaboration of architects and engineers the not for profit energy provider Performance Electrics gGmbH have re-animated the mechanical infrastructure of the 1913 former coal power station to produce and supply renewable electricity on an industrial scale. E-WERK Luckenwalde will once again produce enough energy to power both the building, local area and supply the national grid with 21st century art electricity: Kunststrom.
The re-activation of the Power Station has been supported by the Innogy Stiftung and Spanner Re2.
FLUXDOME, umschichten, 2019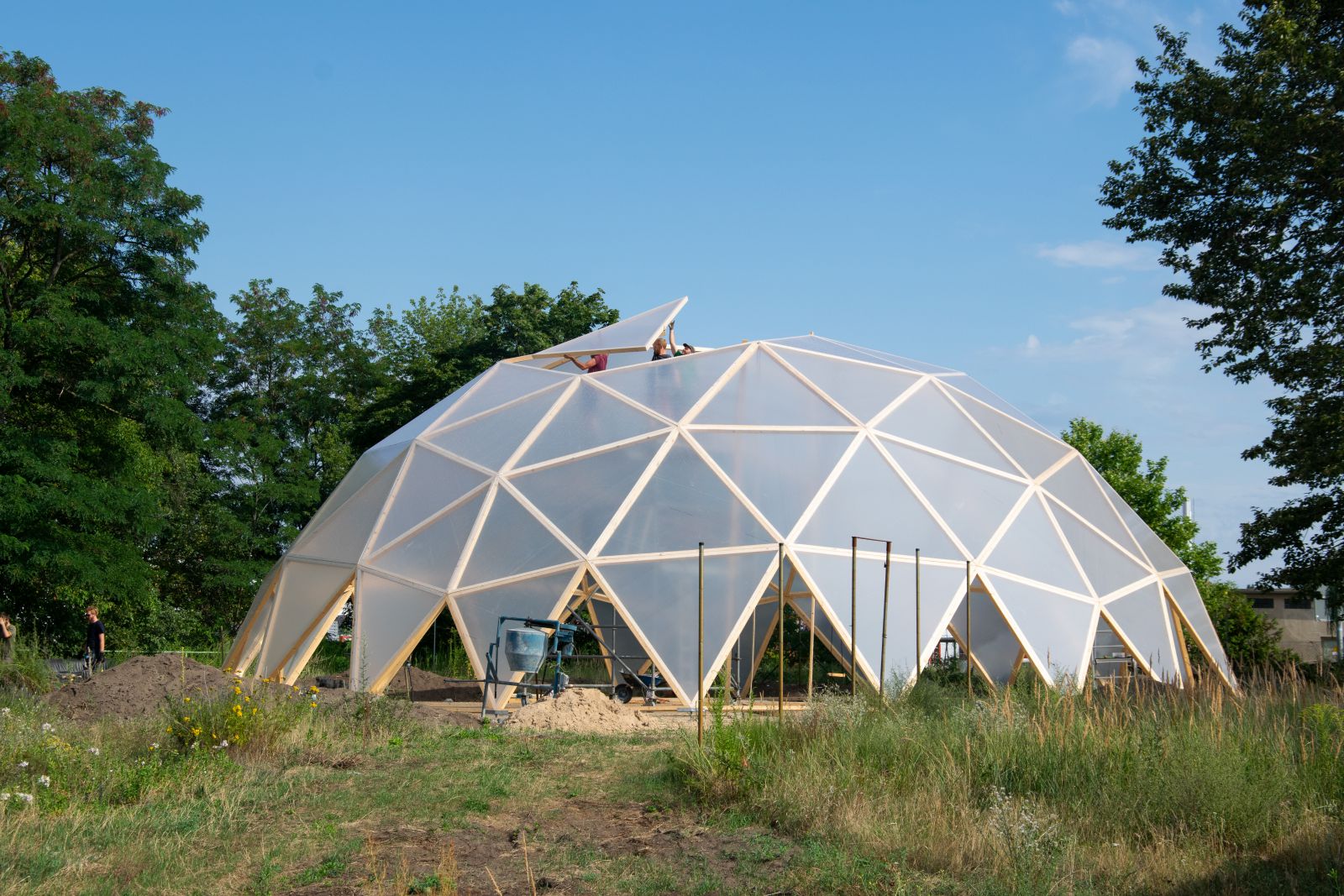 FLUXDOME is a bespoke large-scale geodesic sculptural dome fitted with Kunststrom technology to host the institutions outdoor events and associated public programme. FLUXDOME draws on the Fluxus movement and Buckminster Fuller's seminal ideas of co-production, autonomy and de-alienating industry made popular through his 'spaceship earth' and geodesic dome designs. Co-produced on site FLUXDOME showcases how it is possible to build low-tech stable structures for alternative living and energy production, and provokes questions concerning autonomy and decentralised power. FLUXDOME is an adapted beveled frame geo-dome design by Paul Robinson.
E-PAVILION Architecture series
FLUXDOME by umschichten is the first edition of EW's E-PAVILION series; a year long commissioning programme of experimental functional sculpture. Over the course of a year EW will commission 5 pavilions for its 10,000m2 site realised in collaboration with Performance Electrics gGmbH. The pavilions will house the institution's public programme and probe questions concerning the future of shared space and sustainable production. EW is thrilled to announce the commission of designer Samuel Treindl and the Department of Communication in Social and Economic Contexts from the Universität der Künste, Berlin for its subsequent 2 commissions in March 2020.
The E-PAVILION Architecture series is funded by FONDS. FLUXDOME has been supported by HFM Nordholz Handelsgesellschaft.
Electric Blue, Lucy Joyce, 2019
Artist Lucy Joyce has been selected as the first recipient of E-WERK Luckenwalde's annual Flag commission. Each year E-WERK Luckenwalde will commission a contemporary artist to produce a body of work in relation to the historic flagpoles and thematic concerns of the programme. Expanding into film, live work, sculpture and drawing Joyce's Flag commission is inspired by the industrial history of Luckenwalde and will herald the new direction of the building as a Kraftwerk and Kunstzentrum.
Electric Blue will commence as a sculptural intervention involving local people Joyce has encouraged to feature in the work for their pan-historical relationship to the building and activity in the local area. Adorned in electric blue overalls, synonymous with Europe's working class, each arrow-bearer will stand motionless with a two metre reflective arrow sculpture gesturing silently up and beyond what is here and now. Working collectively the arrow-bearers will protectively encircle E-WERK to resemble neo-classical statues and suggest power, protection and hope. With the building at their back each arrow-bearer will guard EW, holding the arrows like shields whilst also working collaboratively to direct the gaze of passers-by up and beyond to signify the beginning of something new.
Electric Blue is funded by the Bundesprogramm Ländliche Entwicklung and kindly supported by TH Wildau.
Thames Water, Nicolas Deshayes, 2016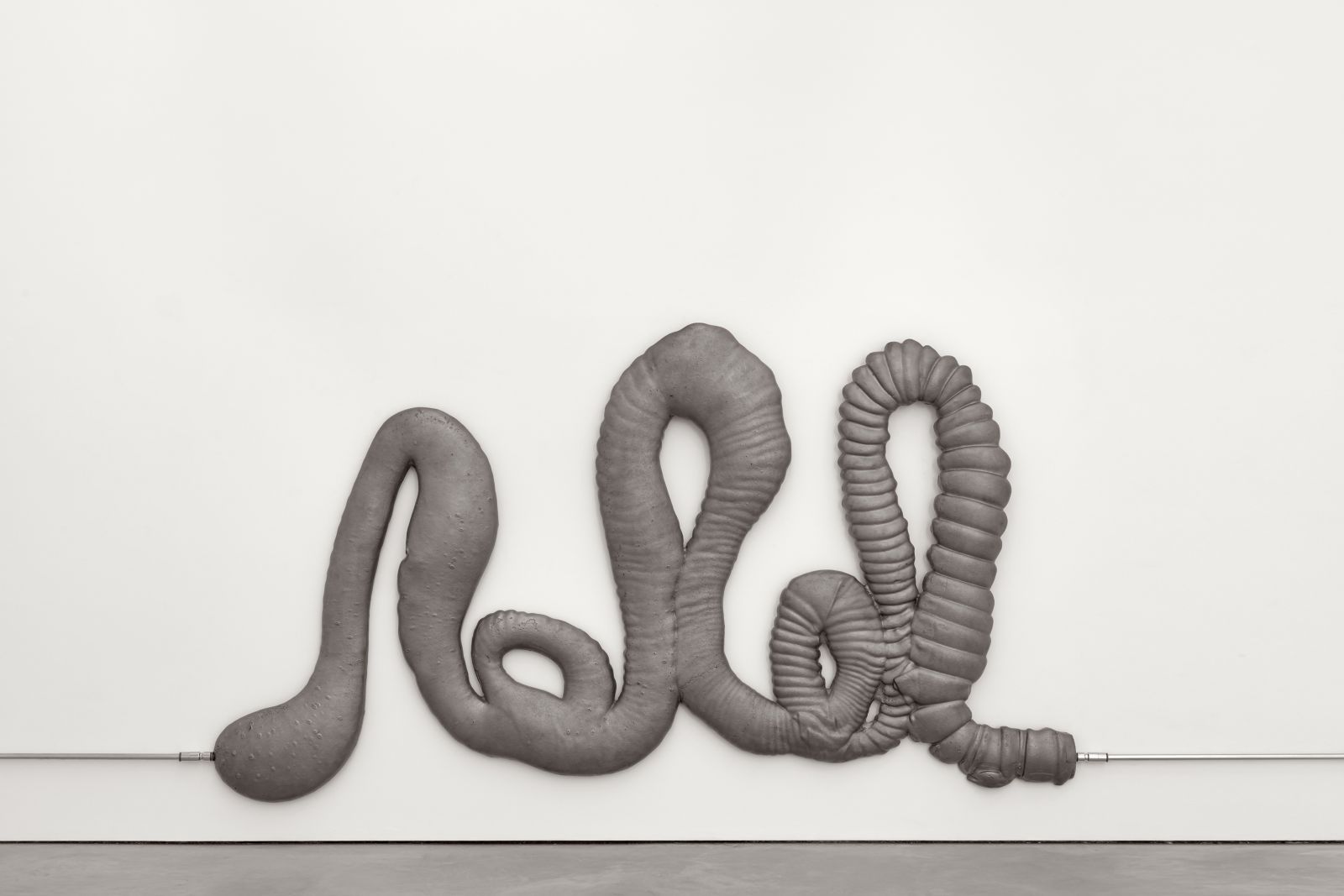 Thames Water is a series of large, wall-based sculptures by artist Nicolas Deshayes that pump hot water through contorted interior channels so that they function as radiators. Fabricated in cast-iron Thames Water simultaneously references the history of industrial production for domestic use but also alludes to the elemental base of all production - our planet's iron core. From 14 September onwards Thames Water will be directly connected to EW's supply of Kunststrom electricity and switched on; uniting art and renewable energy to form a dynamic, functional and original exhibition.
Thames Water is funded by the Bundesprogramm Ländliche Entwicklung and kindly supported by Stuart Shave/ Modern Art.
Performance Programme 14.09.2019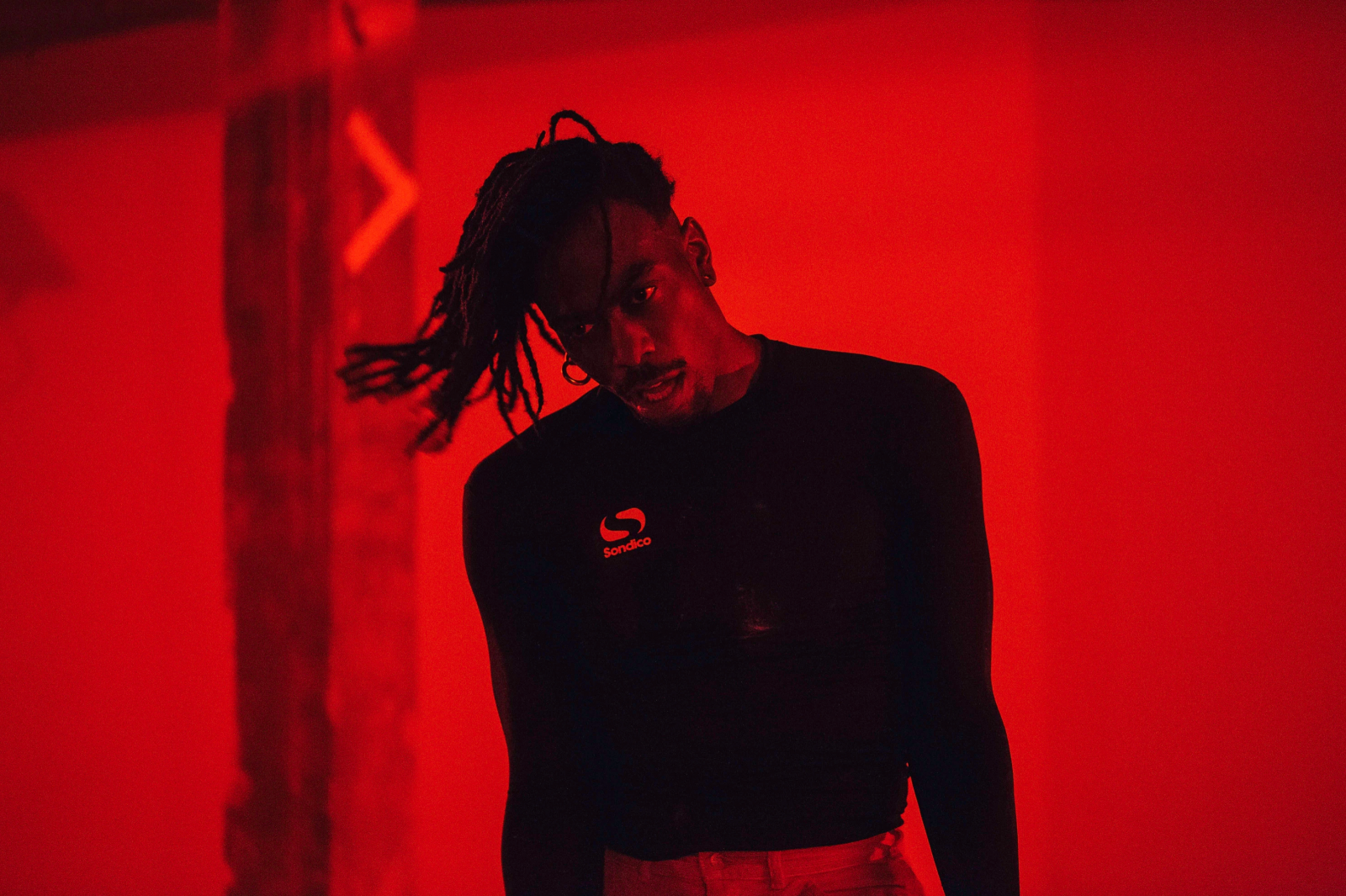 POWER NIGHT Curated by Block Universe
E-WERK Luckenwalde presents POWER NIGHT, curated by Block Universe, the international commissioning body and London's leading performance art festival. Taking place in E-WERK's 1913 Turbine Hall and the neighbouring 1928 Bauhaus Stadtbad during the launch event, artists will include Nina Beier, Nora Turato, Cecilia Bengolea, Charismatic Megafauna, Performance Electrics gGmbH, Fernanda Muñoz-Newsome, Marikiscrycrycry and Rowdy SS. During their 5th anniversary year and marking half a decade of commissioning and curating, Block Universe, co-curated by Katharina Worf and Louise O'Kelly, will bring together architecture with cutting-edge performance art at the cross-section of contemporary art, dance and music for POWER NIGHT. The performers will map the raw spaces of the listed buildings with their bodies, objects, soundscapes and immersive installations.
POWER NIGHT is funded by the German Federal Cultural Foundation