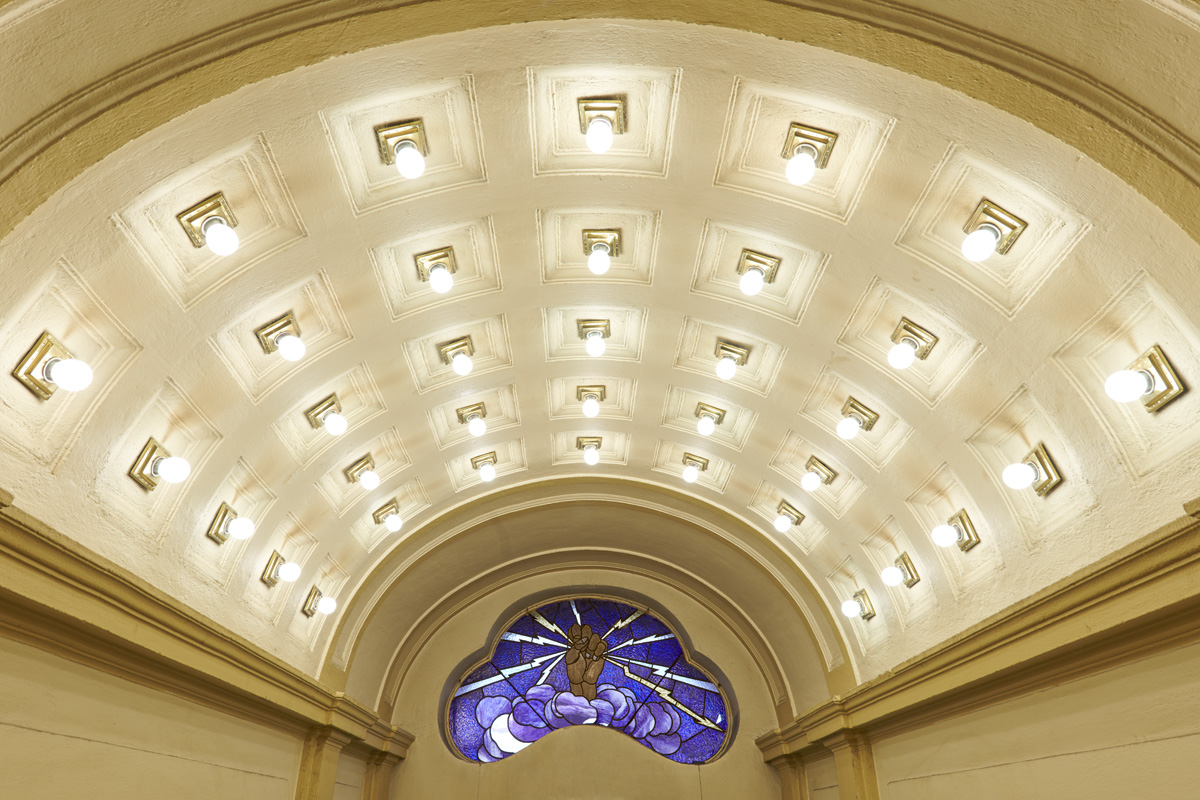 Non-profit energy provider and art collective Performance Electrics has reactivated the E-WERK Luckenwalde, a historic brown coal power station south of Berlin, and transformed it into a centre for renewable energy and contemporary art. The E-WERK, which was built in 1913 and once produced coal-fired electricity for the city of Luckenwalde and surrounding area now produces and provides sustainable art energy to the national grid. Kunststrom also powers the E-WERK building, artist studios and quarterly contemporary art programme.
In 2012, the artist Pablo Wendel founded Performance Electrics gGmbH as a non-profit electricity provider for the production and supply of Kunststrom (art energy). Kunststrom is now generated through a renewable process at E-WERK Luckenwalde alongside transdisciplinary interventions, installations and performances in public space. More examples can be found at www.performance-electrics.com.
Kunststrom is available to all German residents through the national grid, and can be obtained through our partner provider Bürgerwerke. Click here for more information on how to switch!